Our latest SmartrFit release included the following improvements:
Improved user experience – we've combined the quick edit functionality with our SmartrFit results menu bar, and placed it to the left of the screen, allowing you to perfom the actions you need where ever you are on the screen, without having to scroll all the way back to the top. It also means your results have been pushed to the top of the screen and can be viewed as soon as the page loads.
SmartrFit now displays product examples! - where a lender has provided us with their product information you can now see example products, providing client-lender pairings that are smartr than ever.
More Lender information at your fingertips - when you click on the Open button within our Lender Information column, you'll now get all the information you need in an easy to expand display.
Introducing Matched Products
'New to SmartrFit, 'Matched' means we have used your affordability and criteria inputs to provide a tailored view of product examples that might be available to your client.
*Please note products will only display where a lender has provided their product information to SmartrFit.*
By clicking on the 'Open' button within the 'Lender Information' column, and then selecting the 'Matched Products' drop down, you'll be presented with a table of product information the selected lender has supplied us with, including lowest available initial rate, true cost and monthly costs.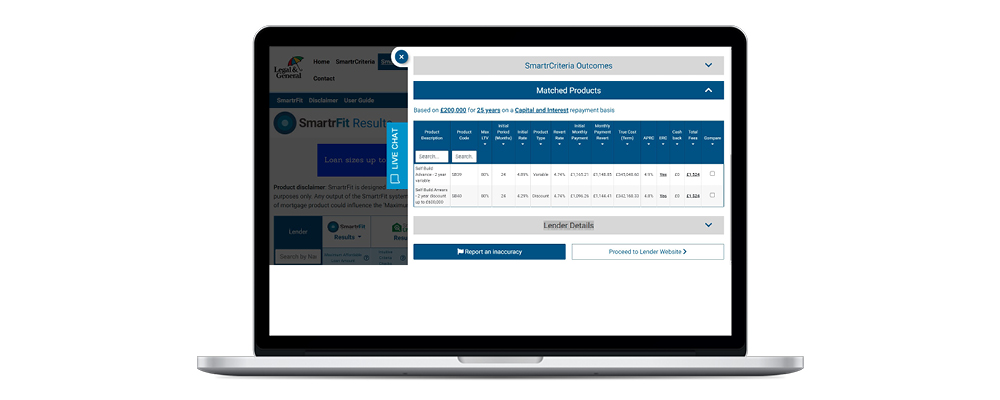 Compare Products
You can select and compare products from multiple lenders by clicking on the 'Open' button for each lender, going into 'Matched Products' and ticking the 'Compare' box.
Once you've selected all the lenders/products you would like to create a list for, click on the 'Compare' button within the Product Info section in the newly improved left hand navigation. Your full list will appear.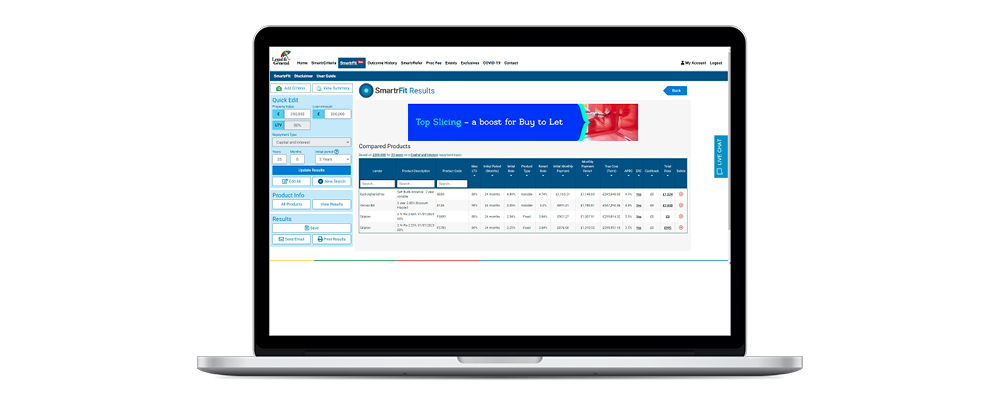 Total number of lenders

Percentage of mortgage club residential lending volumes

Lenders added since launch
How to access SmartrFit
SmartrFit sits within ClubHub so if you're already a member you can log-in to access it straight away.
Need to register? For this you will need a Legal and General Live agency number.
1. Visit the Club Hub and click Register
2. Complete the form including your email address and 7 digit agency number
You will receive an email asking you to confirm your email address, the link within the email will only be valid for 24 hours.
If you don't have a Legal & General agency number or have any questions about registering, you can visit our How to join page or if you'd prefer please contact Mortgage Club Support Services