Pure Retirement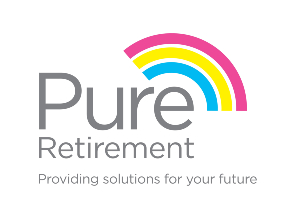 At Pure Retirement, we offer pure simplicity across all our solutions, with no hidden charges, free valuation, and contributions towards advice and legal fees.
Our uncapped drawdown plans offer customers a much larger reserve facility than many in the market, meaning we are able to provide for a wider range of financial solutions.
Customers receive their money quickly with our prompt completion times, and our conversion rates are among the highest in the market, showing customers trust our products to meet their financial needs.
We're happy to lend against sheltered and age-restricted accommodations unlike many providers in the market, and we pay 50% of our usual commission rate on all future withdrawals, which are offered on our lowest prevailing rate.
Our award for Best Provider of Lifetime mortgages at the Equity Release Awards is testament to our dedication to excellence in every area of our business. And with no medical needed, we're able to help our customers make the most of their homes whatever their circumstances.
Already registered with us?

If you now want to start receiving the benefits of the L&G club please confirm in writing to us atcomissions@pureretirement.co.uk This will ensure your commission payment is paid directly to L&G club.
New advisers - registration process
Go to our website
Complete the registration form that applies and return to registration@pureretirement.co.uk
We will email you your unique username and password along with a guide on 'How to produce a KFI'
Application Process

Log onto our KFI portal http://www.pureretirement.co.uk/professionals/
Select L&G mortgage club when prompted
Complete Relevant application form
Send to:
admin@pureretirement.co.uk (followed by hard copy in the post)
or
Pure Retirement
4305 Park Approach
Thorpe Park
Leeds
LS15 8GB
ANY QUESTIONS?
Call us on 0113 3660599
Email us on info@pureretirement.co.uk