No matter what area of advice you specialise in, we know your clients count on you having the right solutions in place to protect their families, and futureproof their plans. That's why we've put together our 2023 focus fortnight.
Between 20 February - 3rd March, we hosted a series of live webinars to help financial advisers like you broaden your knowledge in the protection, guaranteed income, and later life lending markets. Incase you missed out or wanted to recap, all 10 sessions can be viewed on demand.
By participating, each webinar is 30 minutes long and counts towards your CPD hours.
Overview of the Lifetime Mortgage Market | Available now
Retirement isn't what it used to be. Today's resilient retirees may have experienced many life changes – from getting divorced and starting second families, to caring for both younger and older family members. Clients may need flexibility to plan their finances in retirement and if they're aged 55 and over, they may consider unlocking some of the equity in their home.
Dan Borrill, Key Account Manager at Legal and General discusses how the current market growth factors, and the changing culture of retirement is making a greater case for lifetime mortgages. He explains how lifetime mortgages can be used to support home improvements, intergenerational planning, or funding care.
Learning objectives
Understand how the retirement landscape has changed and the demands on advisers to unlock capital.
Understand the different uses of lifetime mortgages.
Supported by market insight.
Understanding how the product could help clients at different life stages – e.g. divorce, interest-only mortgage, debt, Intergenerational.
Protection for your client's wealth goals | Available now
Whilst many clients accumulate wealth in their working lives, they also plan for their futures and expected retirement which will usually mean putting aside some of our income through savings and investments. It's also essential that we have a plan B in case something unexpected happens.
Cashflow modelling is a great tool to show changes in wealth across a client's lifetime, and to also show changes of income at different stage of their lives. However have you considered what happens to their future wealth plans if their income is lost? Not only do they face issues in the sort term but what about those long term plans and aspirations? We all need a protection portfolio to ensure our plans are realised.
Join this session to understand why having a protection portfolio in place could help your client's achieve their wealth objectives.
Learning objectives:
Identify protection opportunities that will help in your conversations with clients.
Consider how to use a cashflow model to highlight a customer's need for protection.
Demonstrate how these ideas can be effective at every stage in the client's lifetime of advice.
Creating sustainable income during uncertain times | Available now
The cost-of-living crisis continues, as inflation remains elevated at the highest levels for over 40 years. As a result, we have seen volatility and wild gyrations in financial markets, as investors come to terms with this new normal.
Many clients will be looking to safeguard their retirement income in this volatile environment. Tom Carroll, Business Development Manager at Legal & General discusses how you can adapt retirement income strategies, whilst remaining focused on client objectives.
Learning objectives
By the end of the webinar, you will be able to:
Identify how clients' objectives and priorities in retirement have changed.
Explain the impact of volatile economic environments on a client's retirement objectives and portfolio.
Describe how a layered allocation approach could be used effectively to underpin a client's retirement portfolio using guaranteed income for salary sac
Building a Protection Portfolio | Available now
It's essential that your clients investments and wealth portfolios and are backed up with a protection portfolio. There are lots of statistics often quoted in the press regarding the incidence rates for medical conditions or critical illnesses, or the chances of being unable to work through sickness.
Yet there is only 1 in 12 with some form of income protection plan (Our Deadline to Breadline report). If you take away our income then all our other plans and aspirations could fail, it is essential that this is protected but all too often it is not.
What would be the impact if your clients had a critical illness, or were unable to work due to sickness? So how can you ensure your clients have the right cover in place to protect their income in the long term, or provide protection if they have a critical illness?
This session will cover the essential role of income protection and critical illness policies, and how these are essential to compliment your client's investment portfolios
Learning objectives:
Consider the need for everyone to have a protection portfolio to compliment their investments.
Understand why it is essential for anybody who relies on an Income to have it protected.
Demonstrate how a critical illness policy is an essential component of a customers protection needs.
Divorce in later life – supporting your clients during difficult times | Available now
More and more people are getting divorced in later life. Dividing assets like the family home can hit their finances hard, increasing their financial vulnerability and risk exposure.
Join this webinar to gain an expert perspective on those later life divorce challenges.
Tom Carroll, Business Development Manager and Chris Nown, National Account Manager at Legal & General share fresh insights and tools to help your clients through this very difficult time in their lives.
Learning objectives:
Appreciate the growth and nature of divorce in later life, and the holistic advice opportunities this presents.
Review the scope of advice in respect of pensions and property wealth when developing a degree of specialisation in this area.
Identify the technical and market support available, to help develop your knowledge and expertise.
Protection needs after retirement | Available now
The need for protection is often part of the discussion when considering the big events in life such as moving house, or getting married, the times when finances are under scrutiny, but in reality this should be at any point when we are considering the future. This is especially true as we start to enjoy the benefits of our lifetime of planning for a retirement. There is still a need, or opportunity to discuss, protection with your clients.
Learning objectives
Understand the situations in which a client may require protection.
Identify how protection policies can help your clients, and their future generations.
Demonstrate how these ideas can be effective at every stage in lifetime of your advice.
How our Optional Payment Lifetime & Retirement Interest Only Mortgages can be used amongst advisers | Available now
For many people aged 55 and over, the road to retirement looks a little different to how it did a decade ago.
Sara Freer and Michelle Peskett, Key Account Managers at Legal and General Provide insight into our later life mortgage products.
Focusing on our Optional Payment Lifetime Mortgage (OPLM) and Retirement Interest Only Mortgage (RIO), how the two can support different client needs, the product features, and differences along with the suitable property criteria.
Learning objectives
Consider how an OPLM or RIO can be used within your planning conversations with clients.
Understand how taking out one of our later life mortgages can help clients plan their finances for the future.
Learn how our OPLM could enable clients to reduce the amount they owe over the lifetime of the product.
Protection policies for estate planning | Available soon
With inheritance tax (IHT) receipts totalling £6.1billion in 2021, are you considering how your client's protection cover is meeting their future estate planning requirements? It has been said in the past that IHT is a voluntary tax and whilst this isn't strictly true it is possible to have plans in place to meet the need to pay the tax in the future.
Join this webinar to consider situations where IHT may arise, understand how various reliefs and exemptions could be applied when calculating a client's overall IHT liability and understand where protection policies could be used to meet the payment of an IHT liability.
Learning objectives:
Understand how IHT is calculated, and the various exemptions or reliefs that could apply.
Identify situations where protection policies could be a practical solution for your clients.
Demonstrate how protection policies could be used in IHT planning, or to meet liabilities regarding gifts.
Vulnerability: The impact on later life lending | Available now
There's no one size fits all solution when it comes to vulnerability.
Throughout this webinar we'll discuss how to identify customer vulnerability along with providing insight on how the cost-of-living crisis is affecting and impacting clients.
We'll also discuss how to improve your client outcomes and raise awareness to financial abuse.
Learning Objectives
Understand the growing need to identify vulnerable clients.
Identify how you can best support your clients who find themselves in vulnerable circumstances.
Learn how to educate and prevent your clients from being a target of a scam when looking at the later life lending market.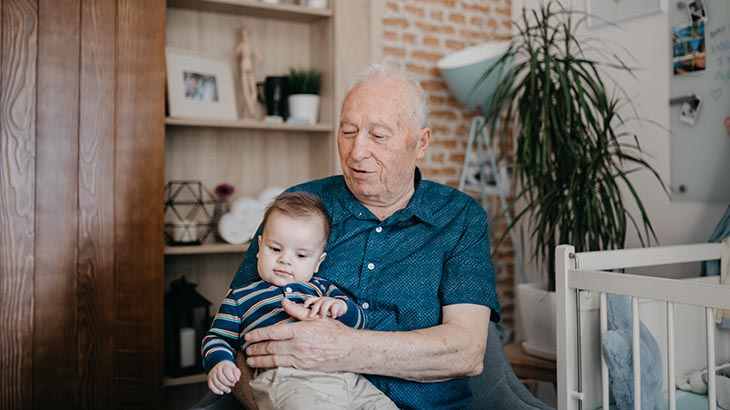 Intergenerational protection opportunities brought to life | Available now
Intergenerational planning is often talked about as clients want to ensure any accumulated wealth is passed on as tax efficiently as possible to their future generations, but are they considering the need for protection? This gives advisers a great opportunity to grow their business and to provide advice to multiple generations.
Legal & General produce various areas of research which help to identify those opportunities, identify those potential future clients, and help multiple generations have the protection advice they need.
Join this webinar to consider situations where those Intergenerational protection opportunities may arise, understand how Legal & General's various sources of research could be useful in identifying target markets and also the latest campaign to help advisers ensure their clients are fully protected.
Learning objectives
Understand how our various sources of research can help you identify the market place for those intergenerational protection needs.
Identify situations where protection policies could be a practical solution for your clients and also other generations.
Demonstrate how to use various tools to position the protection need using Legal & Generals latest campaign.