A rented property is more than a place to live, it's home.
Our intermediary exclusive Rental Protection Plan can help provide some financial security for your client. In the event of a valid claim, a monthly benefit could be used to help pay the rent.
Our adviser toolkit has been designed to support intermediaries. We're here to help you, to help your clients understand the need and benefits of Rental Protection Plan and support their protection needs.
Includes features such as benefit calculators, helpful guides and sales aids, links to our CII workshops and our latest webinars, as well as other tools and resources to help show the benefits of rental protection for your clients.
The need and benefits of rental protection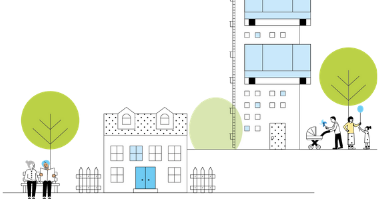 Infographic
Understand the need and benefits of rental protection, and why your client should consider our Rental Protection Plan.
Register for one of our live CII accredited webinars
Explore this growing market, the opportunities for you and your business, and how you can work with letting agents.
Helping you have good conversations
Tools and calculators
When having conversations with your clients, tools and calculators can personalise protection, bringing home the real benefits for clients.