Helping lenders brokers and consumers navigate climate change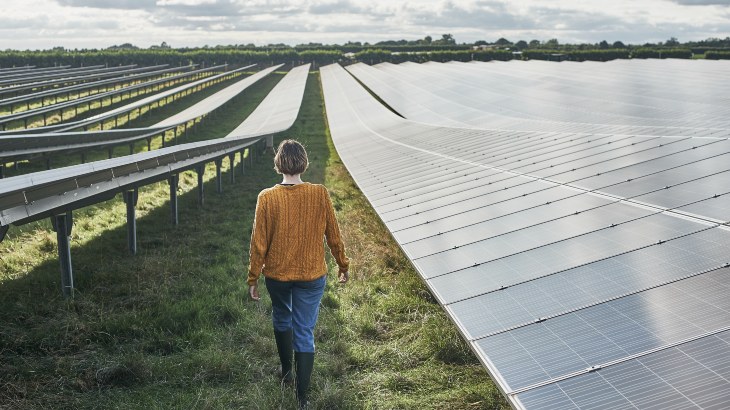 In the property market, lenders, at the behest of regulators, are already looking at the environmental impact of greener technologies on properties and their impact on value. Consumers are also adding pressure on banks to enhance sustainability efforts. Although the climate change agenda is undoubtedly still a work-in-progress, and it is vast, business decisions taken today will impact both the ability to transition to net-zero and the ability to cope with the physical risks from climate change.
At Legal and General Surveying Services we proudly recognise that property surveying is on the frontline of tackling the climate crisis. Our green remit is wide and far-reaching, from ensuring that new builds meet the latest energy efficiency requirements to evaluating new green infrastructure, surveyors are helping the UK become a greener place to live and thrive.
Kevin Webb, Managing Director at Legal and General Surveying Services said "Energy efficiency is often seen as a costly investment, both for lenders and consumers. Although there are undoubtedly financial implications involved, society is demanding increased transparency. It is our duty to meet these demands and provide both lenders and consumers with the tools to make informed decisions. Furthermore, the move towards environmental transparency also been reflected in the recent RICS Home Survey Standard which has incorporated the need for surveyors to provide advice to customers on energy matters."
Our fully digital Home Buyer report, SmartrSurvey, provides customers with the visual guidance and information about the property of interest, including the Energy Performance Certificate and Environmental impact rating, where applicable. As part of the SmartrSurvey report, surveyors will also highlight environmental concerns such as past flooding, possibility of radon gas exposure and assess presence of protected species such as bats.
Alongside incorporating environmental assessment into our digital report, whether that be to lenders or direct to consumers, at Legal and General Surveying Services we are also focused on reducing the harm we cause to the planet by reducing the operational impact of our staff. Not only have we started transforming our car fleet to electric vehicles, but we are also rapidly moving towards the adoption and optimisation of remote solutions, such as desktop valuations. Desktop valuations allow surveyors to confirm the property value and provide lenders with accurate LTVs without visiting the property.
Even the smallest step can make the biggest difference to the planet! If you are interested in discussing with us how Legal and General Surveying Services can help lenders, consumers and brokers navigate climate change, please get in contact with us.