Funded Physiotherapy treatment for employees who are off work
To help employees with musculoskeletal issues we've partnered with Physiomed. They are an award-winning provider of occupational physiotherapy, with a national network of 780 physiotherapy clinics and over 2,500 physiotherapists.
They provide access to high-quality, quick, effective treatment, and that reduces lost productivity, makes for a healthier workforce and facilitates quicker returns to work.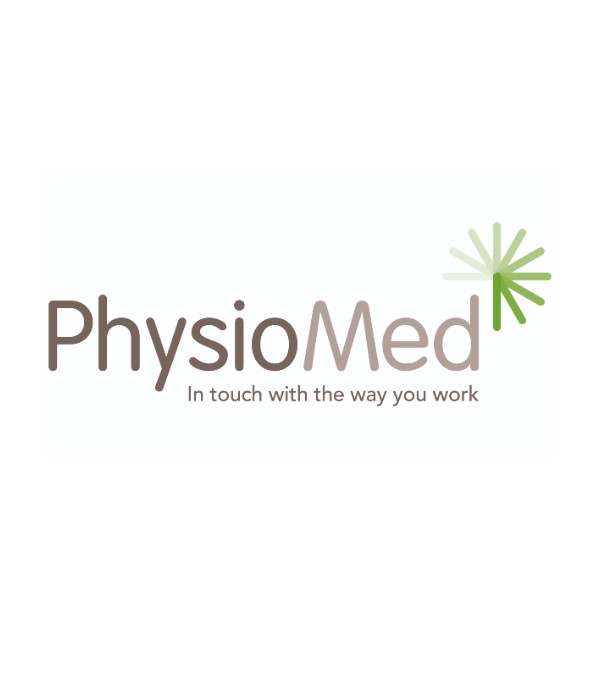 Benefits to employees
We all like a personal recommendation when we need to find a service, and physiotherapy is no different. Physio Med provides access to hand-picked physiotherapists that have met strict criteria to be on their network and that have at least 4 years' experience.
98% of practices are within 30 minutes of home or work, so treatment is accessible wherever people are based.
Quick treatment often means better outcomes.
Physiotherapists can explain how any exercises should be done in person, and this means they're more likely to be done properly, this mitigates the chance of aggravating the injury, and increases the likelihood of recovery.
Physiotherapy can be expensive. Where appropriate this is funded at our cost, so there's no cost to the employee, or the employer.
Benefits to employers
Physio Med's records show that an average of 3.5% of a workforce will need referral to a physiotherapist each year. As every workforce is likely to be affected, it makes sense for every workforce to have support in place.
Access to quick treatment could help to reduce absence, improve productivity, speed up return to work and most importantly, improve outcomes.
Sourcing high-quality physiotherapists can be difficult, and expensive too. At Legal & General, not only have we sourced market-leaders in this area, we fund suitable treatment where appropriate too.
Case studies and care pathways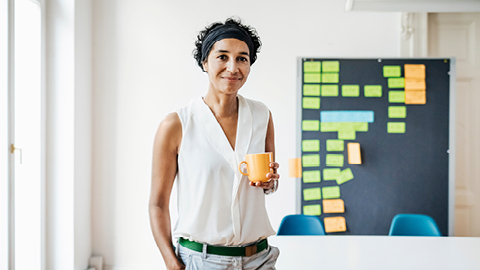 Meet Amanda
Amanda's employer contacted Legal & General when she underwent a second knee replacement. Aged 52 and working as a Personal Assistant in a financial firm, Amanda had a history of arthritis. We provided much needed rehabilitation support for her at a stressful and frustrating point in her life.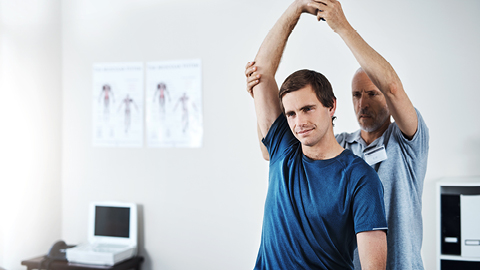 Musculoskeletal Care Pathway
Musculoskeletal conditions are the second largest single cause of sickness absence in the UK for men and women, so it's important that your clients build in systems for early reporting of symptoms, proper treatment and suitable rehabilitation.
How Physio Med works with us
Time is of the essence when it comes to recovering from musculoskeletal problems.
As soon as an employer refers an employee to us, our own medically qualified clinicians carry out a triage assessment of them over the phone. This is usually after they've been absent from work from two to four weeks. Following our assessment, if we believe they would benefit from support from Physio Med then we refer them on.
A qualified physiotherapist from Physio Med will then conduct a face-to-face Initial Assessment with the employee to make a diagnosis and carry out the most appropriate treatment.
Timing
Following referral from us, a Relationship Manager from Physio Med calls the employee within four working hours to arrange an Initial Assessment with a Physiotherapist. An appointment is set up to take place within a maximum of five working days. So employees get quick access to treatment.
About Physiomed
Physio Med's whole process is set up to provide treatment quickly; this improves outcomes for employees, and improves the chances of remaining in work or returning to work. 
89% - 96% (depending on severity of condition) of employees are able to stay in work or return to work following treatment by Physio Med if they're seen within 12 weeks of injury.
Support provided once treatment is complete
All employees have access to material developed by Physiomed, provided free of charge, to encourage good habits, to help prevent injuries.  
This includes stretching and strengthening exercises, correct posture for sleeping, sitting and driving,  as well as injury prevention advice. People take in information in different ways, so a mix of communication materials has been developed including infographics, articles and videos.
The focus is on preventing injuries happening, and preventing them re-occurring. It's about a process that enables access to a quick diagnosis. The treatment is set up to enable people to access the treatment that's right for them, quickly. All physiotherapists are hand-picked for their qualifications and expertise. When 3.5% of any workforce is likely to experience a musculoskeletal issue, having a company on hand that can look after them is a great support to both employer and employee.
Market leading is based on 12% of all those covered, protected by Legal & General's group income protection whilst supporting 26% of all those able to return to work within the deferred period.