In partnership with Salary Finance, we're revolutionising the way employees can access and engage with their benefits.
Protect is a new, workplace protection benefits experience that allows employees to personalise their cover – anytime, anyplace
Personalised workplace protection
Times are changing and the employee benefits market is evolving. With three generations now spanning the workplace, the need to provide workplace protection that supports the individual needs of your employees is even more important. Protect does this, offering true flexibility and giving your employees greater control of their workplace protection benefits.
Protect is currently built for businesses with 500 employees or more. We're happy to help whatever your needs. Click here, fill out the form and let us know how we can help.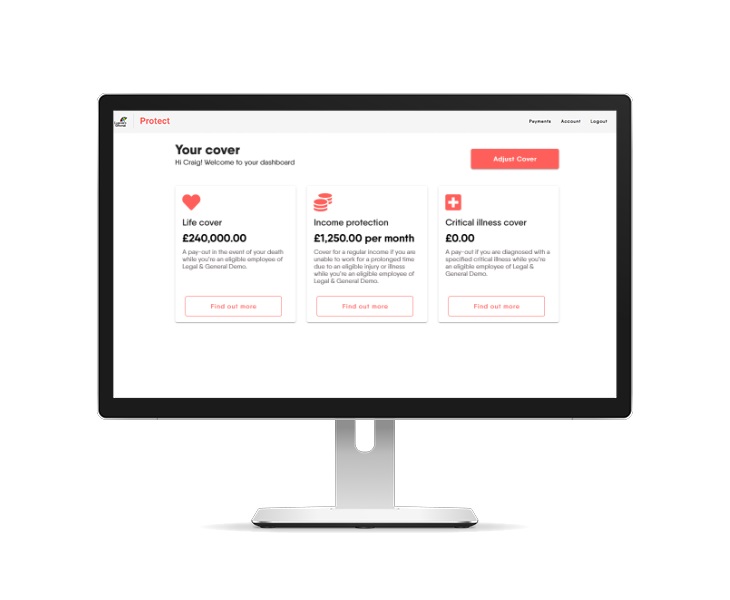 Added value services
With Protect, your employees will also have access to our value added services at no extra cost, including our award winning Employee Assistance Programme (EAP) provider.
For employees who take out our Critical illness cover, they will have complimentary access to a personal Nurse, medical second opinion and concierge service as well.
Ready to transform your protection benefits?
To find out more on how Protect can work for your business, simply complete the 'Contact us' form, and one of our team will be in touch.
Contact Us