How to insulate your Home - Cavity Walls
Roughly half of all heat is lost through un-insulated walls.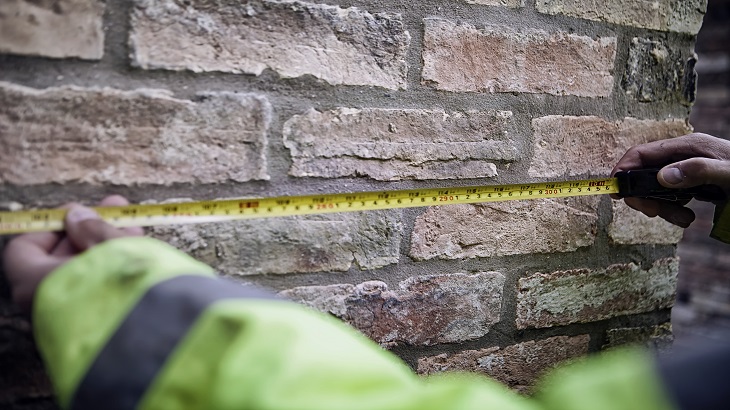 Roughly half of all heat is lost through un-insulated walls. Heat will always move from a warm area to a cold one and the colder it is outside the faster the heat in your home will escape into the surrounding air. Insulating a cavity wall will reduce your fuel bills considerably.
What type of walls do you have?
The majority of homes in the UK have one of two types of walls:
Cavity walls consist of two walls with a gap in between, referred to as the cavity; in order to insulate a cavity wall, the cavity should be filled. The outside is made up of brick and the inside is made up of brick or concrete blocks. If your home was built from 1920 onwards, you are likely to have cavity walls.
Solid walls are made up of one single solid wall usually made of brick or stone. If your home was built before 1920, you are likely to have solid walls – this means more energy is being used while your home tries to retain its heat. Find out more about solid walls.
Other types of walls
If your home is made up of steel or timber frames, or pre-fabricated concrete, you may not have a cavity wall to fill, but you may be able to insulate your walls in the same way a solid wall would be insulated. To insulate any other type of wall you may need a specialist company, for more information or to find an insulation installer contact the National Insulation Association.
Cavity wall suitability
If your walls meet the following criteria, they may be suitable for insulation:
External walls are unfilled cavity walls
The brickwork is in good condition
Walls are not exposed to driving rain
Your house is not at risk of flooding
How is insulation installed?
To insulate cavity walls, the installer will drill holes into the outside wall at intervals. Insulation will then be blown into the cavity with specialist equipment, once the holes are filled with insulation; they will be covered up and will no longer be noticeable. Insulating cavity walls is not a DIY job and you will need a registered installer, for an average sized house this will take around two hours and should be a fairly tidy job.
You may also be interested in our Home Insurance. Your mortgage lender will usually insist that buildings cover is in place and adding contents cover will give added peace of mind when it comes to protecting your home and possessions inside.
We're not responsible for the content of any external websites.
Always be cautious when undertaking any task that you're not fully familiar with as you could injure yourself or those around you, seek professional help where required.
Sources:
Simple Energy Advice - Contains public sector information licensed under the Open Government Licence v3.0.