How to insulate your Home - Flooring
Insulating your floor will reduce gaps and draughts. Find out more about insulating your floor.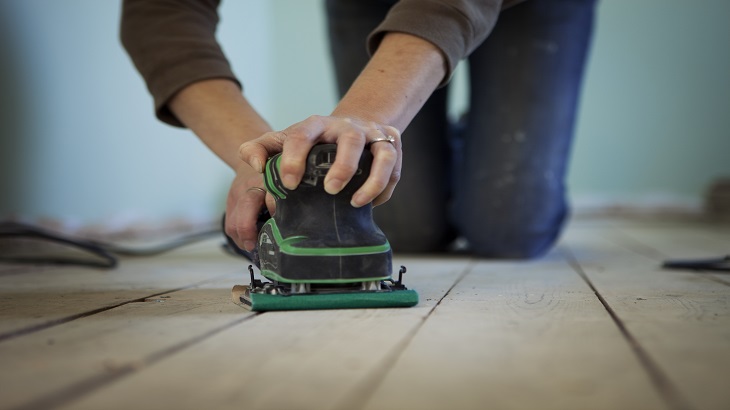 Insulating your floor will reduce gaps and draughts, if you find unwanted air is getting in and around your floor boards you can buy sealant from your local DIY store to fill the gaps.
Older homes tend to have suspended timber floors; these can be insulated by lifting the floorboards and laying insulation and netting between the joists. New homes tend to have a ground floor made up of concrete and insulation can be added on top.
You don't need to add floor insulation upstairs if your room is under heated space like the living room, because the heat from that room should rise heating the room above it. But if this floor is below a room which isn't heated, you may need to insulate the floor, to reduce heat loss.
Installing floor insulation
You could carry out smaller insulation jobs with materials from your local DIY store and contact a professional for further help.
If you have an accessible unheated cellar or basement, you can insulate your timber floor - it's important to check the joists which are supporting the floorboards for wet or dry rot and that they're in good condition. Insulation can be fitted between the joists and netting can help hold it in place. You'll need to cover the ceiling with plasterboard which should be fixed directly under the joists to provide fire resistance – extra insulation can be added if necessary.
Professional floor insulation
If fitting your own insulation sounds like a daunting task, you can get a professional to do it for you. The cost of the work carried out will vary depending on how big the job is and how big your home is. If you have solid concrete floors which need replacing, ensure insulation is fitted in order to comply with building regulations.
Solid floors can either be fitted above or below the concrete, as they're insulated with rigid insulation foam. If the concrete sits above the insulation, it can often store heat during the day, which can help keep your home warm at night. If the insulation is above the concrete, your home will heat up quicker in the day.
If your flooring doesn't need replacing, you can still insulate your home by laying insulation on top of the original floor with chipboard flooring laid over it. Adding insulation can increase the floor level so it's important to ensure all doors are trimmed to accommodate this. Skirting boards and electrical sockets may also need to be raised.
Finding an installer
If you're looking for a professional installer, you can look for an installer who is a member of the National Insulation Association.
You may also be interested in our Home Insurance. Your mortgage lender will usually insist that buildings cover is in place and adding contents cover will give added peace of mind when it comes to protecting your home and possessions inside.
We're not responsible for the content of any external websites.
Always be cautious when undertaking any task that you're not fully familiar with as you could injure yourself or those around you, seek professional help where required.
Sources:
Simply Energy Advice - Contains public sector information licensed under the Open Government Licence v3.0.