Caring for your antiques
If you've invested in a lovely piece of furniture, whether it's a true antique or a modern design classic, we have some tips that could help you to look after it.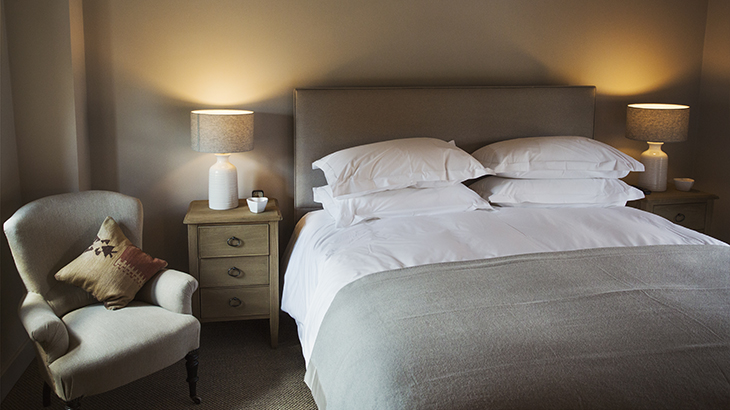 Lots of environmental factors can affect furniture, especially old antiques. Central heating dries out wood, leather and the glue holding joints together, leading to cracking and loosening. It's worth installing a humidifier in rooms that are particularly dry and never placing your antique furniture against a radiator.
Be aware of the effects of sunlight
Strong sunlight can bleach all or part of your furniture, if it's not protected. The sun's heat can also crack finishes and lift veneers.
Place your furniture away from windows or use sunblinds
You could buy special window films that let in light, but block the damaging rays
Treat it with respect
Tempting as it may be to flop down in an overstuffed buttonback chair, or lean back in a mahogany dining chair – don't. Antique furniture rarely comes through exuberant modern family life unscathed, unless it's treated carefully. (Please note our home insurance doesn't cover general wear and tear, effects of light or damage that happens gradually over a period of time)
Keep pets off
Dogs and cats could put muddy paws on it or scratch it. Pet hairs can stick to everything, so to help keep your lovely piece of furniture as good as new, keep pets well away from it.
Keep it clean
Dust, dirt, grit and daily use can scratch polished wood and wear away fine upholstery or leather. Vacuum upholstery regularly to stop dirt and pests building up.
Polish, but not too often
A shine built up over hundreds of years of polishing (patina) can be a thing of beauty. If your furniture already has it, try and preserve it. Use only natural beeswax, not spray polish and apply sparingly in the direction of the wood grain. You only need to apply beeswax every few months, as too much can make the surface dull and greasy. Regular dusting with a dry, soft duster is all that's needed in between.
Handling and moving your furniture
Antique furniture is often solidly built and heavy, so try not to move it on your own. You can damage it – and yourself!
Ask another person to help you
Lift it, don't drag it
Always pick up chairs under the seats and tables under the main frame, so you don't pull the back rail or the top off
When you open drawers, pull both handles simultaneously to avoid damaging the runners
Repair as soon as possible
A wobbly leg or loose chair back can be easily mended if it's caught early enough. If damage is left, dowels can break off and legs or arms can split, which may result in far more expensive and difficult repairs. Find a reputable antiques restorer who uses traditional materials, to get your furniture mended while the damage is minimal.
Protecting those treasured pieces
If you have Home Insurance, check what's covered in your policy, as many policies including ours, exclude damage due to wear and tear, effect of light, damage that happens gradually over time and damage caused by domestic pets such as chewing, scratching or tearing. There's also an excess on each claim. As with all Home Insurance policies limitations and exclusions apply, please read the Key Documents carefully before you buy.
We understand that having the right cover in place is so important. Our Home Insurance could help cover you against loss or damage to your important items, giving you that extra peace of mind.