Moving House Checklist - Moving Day
Find out about who to tell once you've moved.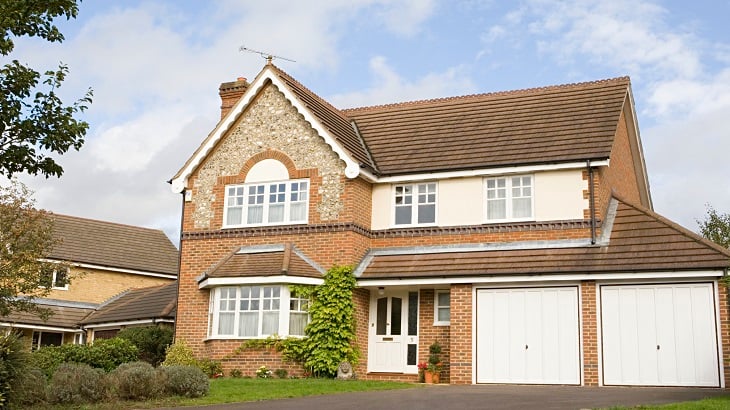 Moving day
Take gas, electricity and water readings at your current property
Your solicitor will confirm that completion has taken place
Take your keys to your estate agent if you've sold your old home
Collect keys for your new property from the estate agent
Take readings for gas, electricity and water in your new property
Don't forget your emergency pack: a box of snacks and refreshments for your moving day, as all your cooking equipment may be disconnected
Moving is a tiring task and you'll need to keep yourself hydrated. A selection of hot and cold drinks is a great idea, so don't forget the kettle. Label the box "brewing tackle", this will ensure this box is placed on the van last
Tips on the day
Arrival of the removal van: Once the removal people arrive, the team leader will introduce themselves, make sure they're shown around the house and shown what's to be taken. Ask them if once the room is emptied, if they can close the doors of each room, so you know which rooms have been completed.
Bathroom: Finish packing your toiletries box and make sure nothing is left behind. Place your toiletries box with the rest of the boxes you wish to take with you.
Check everywhere: Take one last look around your home, check behind doors and in cupboards
Children: If it's a non-school day and you're unable to drop the children off at a friend's house, organise a corner of the lounge where they can play with toys and a few treats. If you have older children they may want to get involved, give them a specific task to pack up their own personal boxes or put them in charge of making sure everything is boxed from each room.
Wave goodbye: Make sure your new full address details are given to the removal company. Have one last look around and ensure all windows and doors are locked on your departure.
Check the van: Once all items have been removed from the van, just double check nothing is left behind, this way you'll be reassured knowing you haven't left anything on the van – any lost items are likely to be in the boxes in your new home. If you need help moving large furniture, don't hesitate to ask the removal company for help.
Direct traffic: It may be a good idea to have someone stand at the main entrance and guide the removal team, let them know where furniture and boxes need to be placed. If you're getting help with unpacking boxes, the contents of these will usually be placed on a table for you to put away.
Sleep: You're most likely tired and drained from such a busy and stressful day, but now you can relax knowing the hardest part has come to an end. After such a long day it's important to go to bed and get a good night's sleep, so you can start a new day in your new home feeling relaxed, allowing you to enjoy unpacking and decorate your new home.
Once you've moved in - who to tell
These are the people and companies to let know your new details so they can send mail to your correct address, call you on your new number and update your account.
Inform the companies you have services with when you're moving house. iammoving.com is a free online service that allows you to change your address details in one go – you can stop services at your old address and start them at your new one.
Health
Doctor, Dentist, Optician, Vet: make arrangements for your pet's records to be transferred to their new vets.
Services and utilities
Water, Gas, Electricity, Telephone (mobile and or landline), Post office for possible post redirection, Cable/satellite and internet service providers, TV/video rental companies, TV licensing.
Financial
Us, if you've got any of our products! Banks and Building societies: Inform your bank(s) of your change of address. You may also wish to transfer your account to a branch local to your new home.
Credit card and store cards: When you receive your next statement, make sure you fill out the change of address form, which is usually located on the reverse of the statement. Remember to notify any card protection insurers you have.
Council tax: Remember to notify the relevant authorities in both your current and new area when you intend to move. For more information, please visit gov.co.uk
National savings and premium bonds, Your employer, Other Insurance companies, Pension companies, Inland Revenue: When you notify your local tax office you'll need to quote your reference number, which can be found on your payslip/P60/code notification.
Motor
DVLA, Breakdown recovery company, Vehicle insurance – be warned, failing to tell your insurer you've moved could affect your premium or even make your policy invalid.
Other
Friends and relatives, Subscriptions, Milk delivery, Newsagent, Sports club or gym, Library, Schools/colleges, Junk mail: Register your details with the Mailing Preference Service (MPS) this will allow you to remove your name from some direct mail lists in the UK. Register online or call 0845 703 4599.
We accept no responsibility for information contained in any other sites which can be accessed by hypertext links or sites not being available at all times. Please note that when you click on any external site hypertext link, you will leave this site.