27 June 2022
Legal & General Modular Homes new appointments in South East England
Legal & General Modular Homes (LGMH) has announced new appointments in the South East of England as sites progress at pace and they look for further site and partnership opportunities in the region.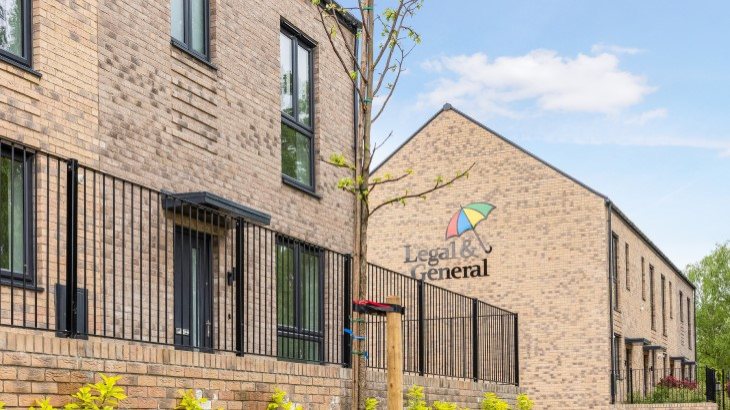 LGMH has appointed a new Head of Partnerships, Terry Fuller, who will lead on growth across the UK, supported by two new Land and Partnership Managers for the South East: Alex Fenner and Jon Sanders. LGMH already has landmark agreements in the South East with sites in Broadstairs and Littlestone, Kent, both in partnership with Town & Country. With capacity to produce 3000 homes annually, LGMH now employ 550 people and operate an academy for apprentices.
As Head of Partnerships, Terry Fuller will work with public and private partners in delivering much needed new homes, from regeneration to new developments. Terry joins Legal & General Modular Homes from Homes England where he previously led land acquisitions, Strategic Land, and the South East Regional teams over a number of years. New Land and Partnerships Manager Alex Fenner has spent eight years within land acquisition and development; seven of those were spent working up through the ranks at Peabody Housing association. LGMH's other new Land & Partnerships Manager for the South East, Jon Sanders, brings with him nearly a decade of experience as a surveyor, having worked in the utilities and telecoms sectors prior to entering the housebuilding industry.
Legal & General Modular Homes has a growing pipeline of homes, with sites in Selby, Bristol, North Horsham, Warminster, and two sites in Kent: Littlestone and Broadstairs. Modular construction is crucial to delivering government targets for housing, and Legal & General Modular Homes is advancing land opportunities for the delivery of several thousand more homes on sites across the country as part of the industry drive to deliver 75,000 homes a year via Modern Methods of Construction.
"I am delighted that Legal & General Modular Homes can continue to transform the way we build homes with the help of our newest team members, Terry, Alex, and Jon. In the face of a chronic housing shortage, steep energy bill increases, and a looming climate crisis deadline, more action is necessary—the experience and local knowledge that they each have to offer will help LGMH do exactly that. By nurturing and increasing our presence and partnerships in the South East, Terry, Alex, and Jon will help further LGMH's mission: to reduce costs to consumers and the environment by producing the best quality homes in the most efficient way possible."
Rosie Toogood, CEO of Legal & General Modular Homes
Legal & General Modular Homes is leading the way in the delivery of high quality affordable and sustainable homes: each home achieves a minimum Energy Performance Certificate (EPC) "A" by design. Currently fewer than 2% of new-build homes in the UK achieve this high standard. The combination of thermally efficient materials, air source heat pumps and solar panels, results in homes that are highly energy efficient with a greatly reduced carbon footprint both during construction and across the lifetime of each home. It also means significantly reduced heating bills for residents at a time when household costs are rapidly rising due to their low cost in use.
A Legal & General Modular home is 60% more efficient to run for the homeowner than a Building Regulation compliant new build home and the apartments are up to 30% cheaper to heat and run than the average apartment.