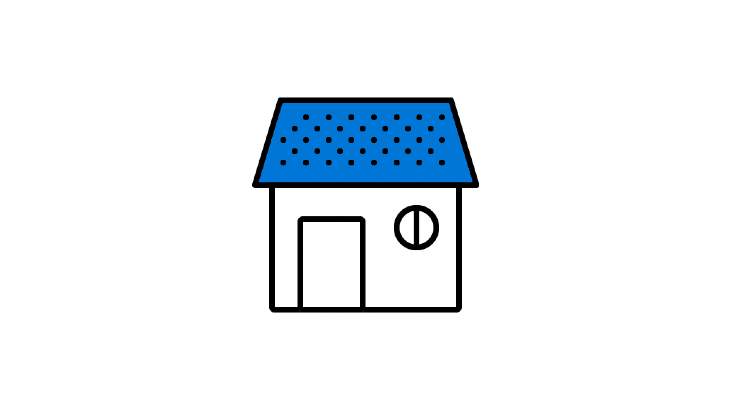 Home type
Three-bedroom house, semi-detached or terraced
Bedrooms
Two spacious double bedrooms and third single bedroom

Bathrooms
Large family bathroom and downstairs WC
Like all the properties in our current range of modular homes, our three-bed house is EPC A-rated, reflecting its high level of energy efficiency and eco-friendliness. The property improves on Part L of UK building regulations by approximately 66%, thanks to features including air source heat pumps as the primary source of heating and hot water. Our design also allows for the installation of six solar photovoltaic panels. This modern family home exceeds NDSS space standards by 11%, with two double bedrooms, a large bathroom and open-plan dining-kitchen and living areas.
All images are for illustrative use only. Final design and specification may be subject to change depending on the exact requirements of the development.
Our three-bedroom modular home is a great example of the approach we're taking to reimagine Britain's housing market. Balancing a high level of energy efficiency with features designed for modern living, this property shows that modern homes can be spacious and comfortable, yet affordable.
The modules that come together to form the finished three-bed house are built at our factory near Leeds, where we use standardised, repeatable processes to guarantee efficiency and a quality end product. Finishing touches like the facade can be designed to suit the local area and your requirements, and the house itself is suited to a range of tenure types.
Our three-bedroom home is also designed with occupants in mind. We place a big emphasis on space, natural light, thermal comfort and acoustics.
We want to build homes that sit at the heart of happy, sustainable communities. Working with you from the very beginning of the planning and development process is a vital part of achieving that goal.
Our homes
Take a look at our full range of modular homes to learn more about how we're working to modernise the supply of housing in the UK.
Get in touch
We'd love to answer all your questions around modular homes and modular developments. Our team is here to help.