Addressing a global climate crisis
As a global organisation, Legal & General understands the importance of protecting the world in which we live. Our actions today will have a profound impact on the future of our planet and therefore it's our responsibility to take action on the global issue of climate change.
Our commitment to achieving net zero carbon across our entire organisation means we aim to decarbonise the assets on our balance sheet to align with the UN Paris Agreement and UK Government legislation to achieve net zero carbon emissions by 2050.
But that's not all, we have a commitment to achieve a number of key aims much sooner. From 2030, we'll ensure all our homes are capable of operating at net zero carbon emissions, as well as better understanding and monitoring the embodied carbon associated with their construction.
What does it mean to be net zero?
Net zero carbon for us means that our homes achieve a balance between the use of energy in one of our homes and the generation of energy from the property using renewable technology.
Achieving zero-carbon homes
Our current homes achieve an Energy Performance Certificate (EPC) rating of 'A'. Across the country, only 1% of new homes currently meet this standard. We are committed to creating net zero carbon emissions from the operation of our homes by 2030. Here are some of the ways we are aiming to meet this target:
We have adopted a hierarchy of measures to reduce the carbon emissions from our homes:
Reducing the need for energy in the home by reducing the amount of heat that is lost from the home.
Using energy more efficiently. Where we do use energy, we use it as efficiently as possible. All our homes have energy-efficient equipment installed, including heat sources, lighting, pumps and fans.
Using low or zero carbon energy. All our homes have photovoltaic panels fitted in order to provide a clean source of electricity.
We are at the start of our journey of measuring the whole-life carbon of our homes.
This looks at all the carbon arising across the lifetime of our products, including from the materials we use, our manufacturing process, the transport of our homes, the construction process and the future repair, maintenance and ultimate replacement of our properties. We look to minimise carbon emissions at every stage in their lifecycle.
Climate change is going to happen, even if we all collectively meet our carbon reduction targets. As such, we ensure future changes in the climate are looked at as part of our site development process - and that measures are taken to minimise these impacts on our homes.
Our use of modular construction methods means we have a high degree of control over the carbon emissions generated by the construction process. We measure and monitor energy use on our construction sites - and put in a range of measures to make sure we minimise emissions from construction processes.
We seek to ensure all materials used in our developments are responsibly sourced and that the embodied carbon of each material is understood. Where possible, low-impact materials are specified for our homes.
Our homes are built to exacting specifications using techniques developed across the aerospace, manufacturing and engineering sectors. As a result, we can closely monitor their environmental impact.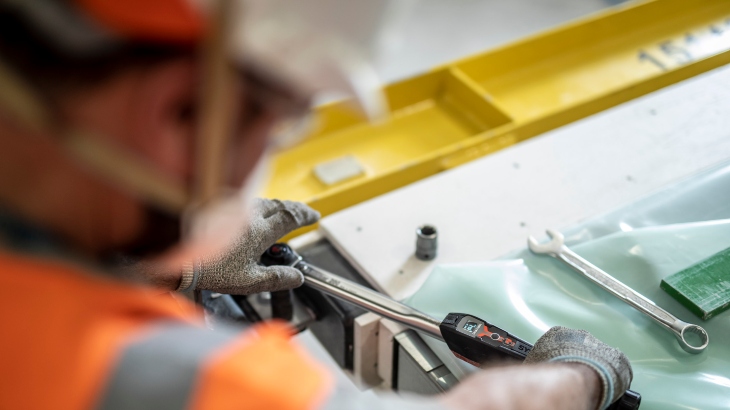 Get in touch
We'd love to answer all your questions around modular homes and modular developments. Our team is here to help.