Microchipping your pet
It's now illegal not to microchip your dog in England, Scotland, Wales and Northern Ireland, so please ensure you get your furry friend microchipped.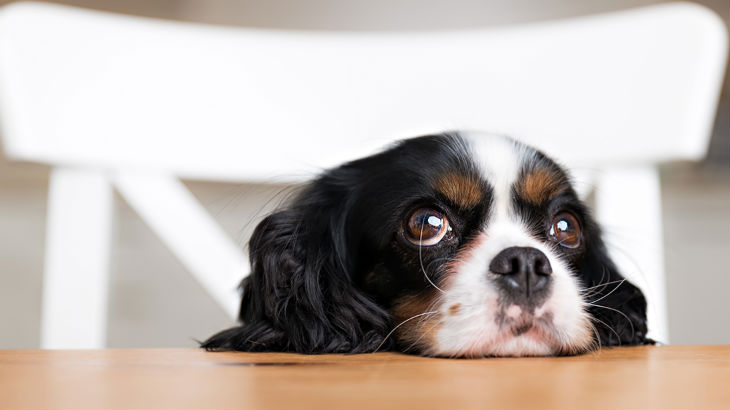 Microchipping is the insertion of a tiny chip (no bigger than a grain of rice) under the skin of an animal, which can be identified by if your pet ever gets lost. While it sounds unpleasant, this causes no more pain to a pet than a vaccination, or having blood taken. The chip contains a unique ID number, which can be matched to your address and details.
Microchipping keeps your pet safe and found
Getting your pet microchipped is extremely important, in case they ever do go missing. A missing pet is distressful for any pet owner, and for families with children it can be even more difficult. Aside from the stress of losing a pet, your four-legged friend wandering outside in the cold or ending up in a rehoming centre isn't very nice for them either.
It's now illegal not to microchip your dog in the UK
Dog microchipping is a legal requirement but cat microchipping is recommended as well. Any dog over the age of 8 weeks must be microchipped, and if you do forget, you may be given a reminder and 21 days to get it done. Owners who still don't have their dogs chipped could receive a £500 fine.
Where to get your pet microchipped?
Your vet should be able to microchip your pet for you. The Dog's Trust is also offering free microchipping for dogs at a number of different locations across the country. Please check that the person that chips your pet submits the correct paperwork to register your microchip and ensure that you keep your pet's microchip details safe.
How much does pet microchipping cost?
Between £10 and £20 on average, and pets only need to be microchipped once as the chip is designed to last their lifespan – not a bad investment.
Once the microchip has been inserted, you'll be informed about which database it is registered to, leaving you responsible for updating your address if you move.
We hope your pet never does go missing – but it makes a lot of sense to microchip just in case.
Keeping your contact details up-to-date
If you change your telephone number, email address or move home, you must ensure your contact details are updated in the microchip database. You can either do this yourself via the microchip provider's website or if you've lost your pet's microchip number, you can ask your vet to scan the chip and update your contact details.
We love our pets and they're an important part of our family, they're reassuring and a constant presence in our lives. Pet Insurance provides peace of mind and can help to cover the cost of unexpected vet fees when your pet needs treatment due to an accident or illness.
Fairmead Insurance Limited accepts no responsibility for information contained in any other sites which can be accessed by hypertext links or sites not being available at all times. Please note that when you click on any external site hypertext link, you may leave this site.