Do I Need Pet Insurance?
We all wonder whether it's worth taking out Pet Insurance if our pet is rarely ill. And when they are ill, worrying about their visit to the vet and the bills associated with it.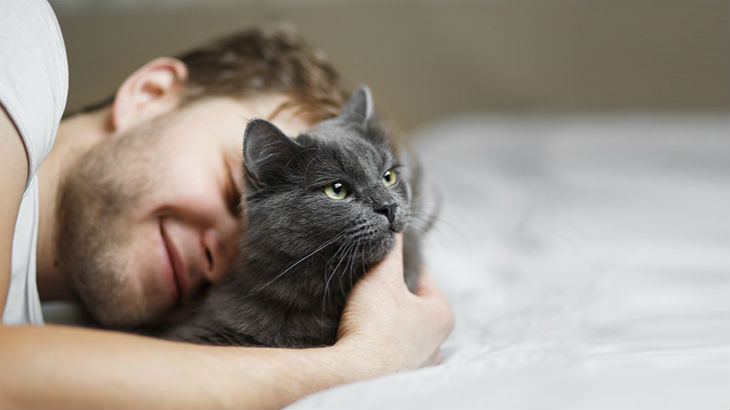 Generally the cost of visiting the vet has increased over the years, this is because as veterinary treatment and medicines become more technically advanced it has a direct impact on the cost of care. And the cost of care increases due to the higher costs associated with the training needed to provide a higher quality of service, more technically advanced equipment and facilities in order to ensure the welfare of your pet, helping it recover and get better soon.
There's no right or wrong answer when it comes to Pet Insurance. But what is important is that you do what's right for you and your pet.
To help you decide we've listed some of the things to consider when thinking about whether Pet Insurance is the right decision for you. Please seek the advice of your vet before taking out a policy with an insurer.
Pet Insurance at a glance - What's covered
Can help offset some of the costs when diagnosing, treating and managing your pets injury or illness
There are various policies available to suit you and your pets needs
Can refer your pet to a specialist immediately depending on their condition and their policy type but limitations apply
Will allow you to choose your preferred veterinary practice for your pet or help you find a vet
Can pay your vet directly so you don't need to worry about paying up front for treatment (excluding any applicable excess)
Some policies offer a multi-pet discount
Pet Insurance at a glance - What's NOT covered
Any illness, injury or condition that occurred before you take out a policy is known as a pre-existing condition. Any pre-existing condition would not be covered under the policy
There are certain breeds of pet that insurers don't cover. The majority of these are dogs which fall under the Dangerous Dogs Act and mixed breeds crossed with these dangerous dogs. Dogs that are used for breeding, guarding, racing or have aggressive tendencies are also excluded
It's important to pick a benefit level that you feel comfortable with which covers your and your needs in the event of a serious accident or illness affecting your pet. If the veterinary fee level is not enough to cover the full cost of treatment, then any additional cost over and above the vet fee limit would need to be paid by you
For further details please read your insurers policy documents carefully for full details on the cover, limits and exclusions that apply to your pets policy.
A quick 'paws' for thought…
With pet insurance, your premium will increase each year at renewal as your pet gets older.
We'll limit the amount it goes up by, but your renewal price will also be impacted by:
Any claims you make – this could significantly increase your premium
Rising vet fees
Insurance Premium Tax increasing
Changes you make to your policy
Changes we make to our pricing model
You can, of course, shop around at renewal. Just bear in mind that any existing conditions your pet's developed, whether diagnosed or not, may not be covered elsewhere.
We love our pets and they're an important part of our family, they're reassuring and a constant presence in our lives. Pet Insurance provides peace of mind and can help to cover the cost of unexpected vet fees when your pet needs treatment due to an accident or illness.