Over the years, it's easy to build up a bit of debt. If you've been doing that, you're not alone. At the end of August 2023, the average UK household had:
£65,756 of debt (including mortgages)
£2,394 of credit card debt
£2,397 of annual interest payments
And we don't always feel on top of our debts. Citizens Advice Bureaux dealt with 1,055 debt issues every single day in the year to August 2023.
Of course, you don't need a financial expert to tell you that the ideal solution to debt is… paying it off! But that's not always easy to do.
So in this article we're going to look at another way of managing it:
taking out a loan to consolidate debt.
We'll explain what consolidation of debts is and chat you through how to take out a loan to consolidate debt.
What is debt consolidation?
You consolidate debt by bringing all your debts together in one place. It can include pretty much any kind of debt, including:
credit cards
store cards
overdrafts
personal loans.
What is a debt consolidation loan?
A loan for debt consolidation is a single loan that you take out to bring lots of different loans or debts together. When you set it up you'll agree to a structured repayment plan and single interest rate for it. That means you'll always know:
exactly how much you'll repay each month
exactly when you'll clear the loan.
There are two types of debt consolidation loan:
Secured loans, which are secured against an asset that's worth as much as or more than the loan. Usually that's your home.
Unsecured loans, where at most the lender will check your income and outgoings to make sure you can afford your repayments.
How does debt consolidation work?
Debt consolidation works by bringing all your debts together, making them easier and hopefully cheaper to manage.
Is it a good idea to consolidate your debt?
Pros
You have just one monthly repayment to manage, rather than lots of different ones on different dates with different deadlines.
You might be able to cut down the interest you're paying, helping you cut down your outgoings, pay your loans off more quickly or even both at once.
With some types of loan, like a lifetime mortgage, you don't have to make any payments at all. See our section on "Equity release for debt consolidation" below for more info.
Although taking out a new loan could lower your credit score, in the long run it should improve if you keep up your repayments and don't take on any more debts.
Cons
You're reorganising your debts not paying them off, so although life is hopefully simpler and cheaper you're still not debt free.
You might have to cover set up and running costs, like balance transfer fees, early redemption charges for any other loans and ongoing annual fees. Keep an eye out for them!
You might still end up paying more interest – for example, if you get a lower rate but you're making payments for longer. So always look at repayment time as well as interest rates.
Providers advertise lots of impressive rates. But you might not qualify for them. So don't base your planning on the ads. Get quotes before you make a choice.
Equity release for debt consolidation
Equity release could be a good way of consolidating debts if you:
Own your home, or are in the process of buying it
Are happy to secure the loan against it
Are aged at least 50 or older
Debt consolidation using home equity works a bit like a standard mortgage, releasing cash from the value of your property.
There are two types of equity release:
Their main plus points of a lifetime mortgage are:
For certain types, your lender will base their decision on your property's value, not your income or credit score
Your loan's paid back when you die or go into long-term care
You can choose to make some, all or no monthly interest repayments
But if you're going for equity release debt consolidation, don't forget that:
You'll have to pay upfront fees to take out an equity release loan – and you can only get one through a qualified financial adviser
If you don't make monthly interest payments, they'll be added to your loan and can build up quickly over time so there may be cheaper ways to borrow money
Any money you get from equity release might impact any means-tested benefits you're getting and can reduce the amount of inheritance you leave behind
You can find out more on our equity release page.
How much money could you release?
If equity release sounds like it could be an option for you, use our equity release calculator to see how much money could be tied up in your home.
What's next?
If you've been asking "Can you get a loan to consolidate debt?" we hope you now know that the answer is very much "Yes, you can". So if debt consolidation is for you, the next step is to work out how you're going to do it. We'd suggest:
Visiting the MoneyHelper or Citizen's Advice Bureau debt pages – they both offer excellent help and support
Checking out our debt consolidation-related content, like our Managing your money and Inflation articles, and our Financial safety net tool
Listening to our Cost of living podcast episode – it covers debt consolidation and has lots of other money-saving tips too
If you're over 50 and interested in equity release, using our Equity release calculator and taking a look at our other equity release content
Do a little financial planning to check your outgoings against your income and make sure you don't end up with more debts in the future
Double checking that, if you have small, manageable debts, it's not cheaper to just create and follow your own repayment plan instead of taking out a whole new loan
If you have debts secured against your home and are considering equity release, think carefully before securing another debt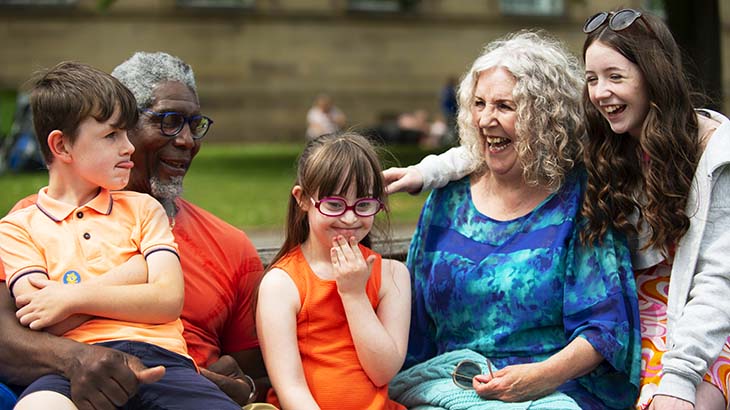 Managing your money through uncertain times
What's your financial safety net? Use our calculator and useful tools to help understand your money better.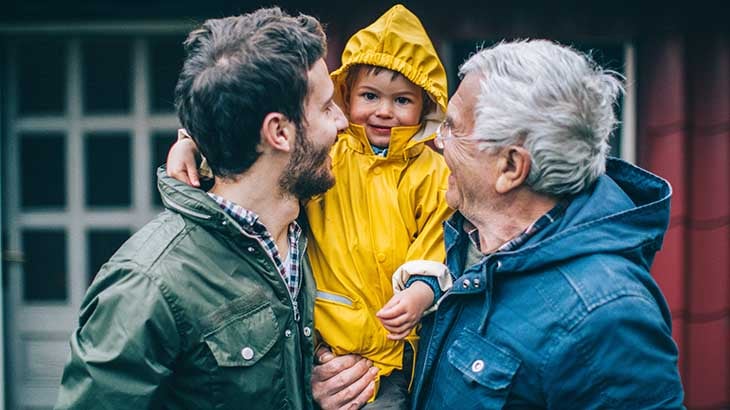 Is equity release a good idea for you?
Although the market now offers greater flexibility, more choice and increasingly competitive rates, myths around equity release remain. Here we set the record straight and explain how equity release can help boost your finances.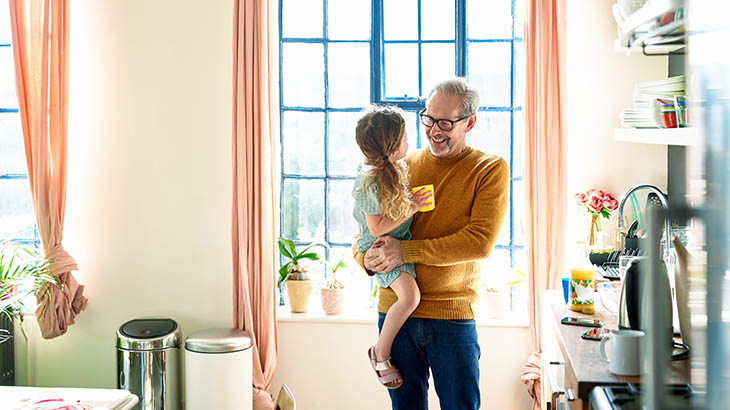 Remortgaging to release equity
If you've owned your home for a long time, you'll probably have seen its price rise by quite a lot. You might have paid off some or all of your mortgage too, so you'll have a fair bit of equity tied up in your home. Now you may be looking to release some of it by remortgaging.