A pet dog or cat can be a great companion, and can make a welcome addition to households of all sizes. With many of us re-evaluating our work-life balance as a result of the pandemic, and looking to spend more time working from home (if we can), it's no surprise that so many households have considered getting a pet over the past year.
This has, unfortunately, led to some breeders taking advantage of the increased demand, by over-breeding and over-charging. And there's also been a rise in the number of pets needing to be re-homed, as a result of people getting a pet during lockdown and then realising that they couldn't look after them properly.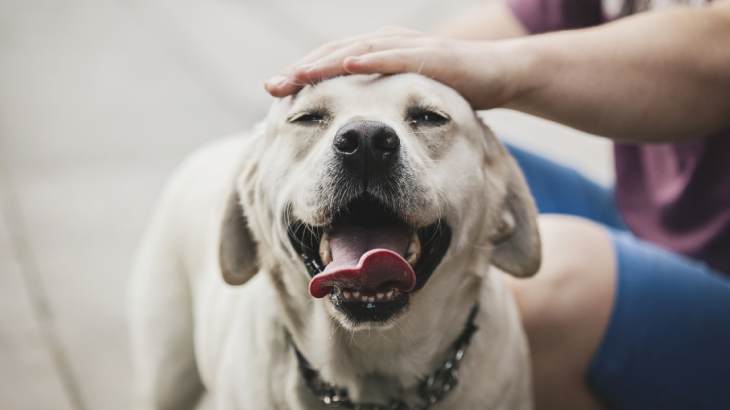 So, if you're serious about getting a pet, why not adopt one from an animal rescue centre? You won't be paying over the odds for a puppy or kitten, and, more importantly, you'll be giving an animal in need a good home. Although you won't be able to visit in person under current guidelines, virtual visits are usually possible.
Adopting an animal is something that can benefit both parties. Here, we look at the compelling reasons for going down the rehoming route.
You're giving them a home they desperately need
Many animals that need rehoming have been rescued by a shelter due to awful circumstances, including abuse and abandonment. Some pets are also placed in shelters because their owners are no longer able to look after them, so they're probably missing the only family they've ever known.
Whatever the reason for their placement in a shelter, by adopting them, you're giving them a new lease of life and a second chance at happiness.
You might also be interested in:
Pets and mental health therapy
If you're struggling with your mental health, or perhaps need a boost of positivity, a pet can help. They can give you a sense of purpose and motivation. For example, a dog needs to be walked daily, and this regular exercise will naturally release endorphins. The activity itself can prove to be a social one too, as you'll probably get to know new people on your dog walks.
Pets are great company, whether you have a busy family home or you live on your own, and will quickly become part of your family. Having a companion to sit with while you're watching TV can improve your mood, and provide you with comfort, too. Whether it's a cat sitting on your lap or a dog lounging at your feet, the love you share with your pet will be unconditional and totally unique.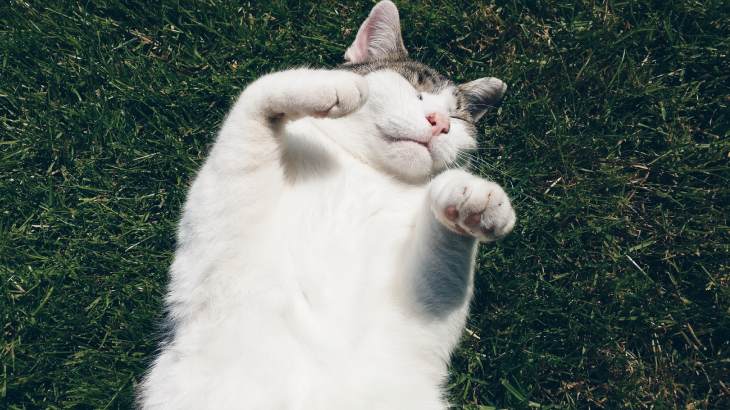 It's a lot cheaper to adopt a pet
Lockdown saw a surge in puppy buying, causing prices to soar. Getting a rescue dog rather than buying from a breeder could save you thousands. According to a BBC report, figures from the Pets4Homes website showed the average price being asked for puppies in March to September 2020 was £1,833, compared to £888 during the same period in 2019. Many sought-after mixed breeds, such as Cavapoos and Cockapoos, now often sell for £3,000 or more.
According to the RSPCA, rehoming fees are usually about £135-200 for dogs, and £35-55 for cats, depending on their age. And it's common for animal shelters to provide healthcare services, such as microchipping, neutering and vaccinating, when they take animals in, so these costs will already be covered.
They can come already house-trained
While many people dream of owning puppies and kittens, they don't always consider the advantages of having an older animal. Generally speaking, an adult pet will be house-trained, meaning less stress for you. Of course, any rescue animal could come with behavioural issues that need addressing. The animal rescue centre will be aware of these, allowing you to determine whether or not the pet is a match for you while they're still at the shelter.
Experience the benefits without ownership
If you're not in a position to adopt or rescue a pet, or aren't quite ready to make that commitment yet, there are ways in which you can enjoy some of the benefits.
Pet-sitting
See if any of your family, friends or neighbours need someone to look after their pet while they're away. They might want someone to pop in while they're at work or away for the weekend. Or it may work better for you to have the pet at your home.
Let them know that you would be happy to help out. This will give you the experience of having a pet, without the commitments (both financial and physical) that you may be unable to make.
Dog walking
Dog owners sometimes struggle to find time to fit daily dog walks in around their working schedule, so will ask someone to walk their dog on either a regular or an ad hoc basis. Again, you could see if any local family, friends or neighbours need help with this.
You can also sign up as a 'borrower' on BorrowMyDoggy. Registered dog owners advertise when they need someone to help, and the 'borrower' can get in touch if they're available.
Whether you walk five dogs a day or pet-sit for a weekend, you're getting quality time with a furry friend that works with your schedule. You're also joining a loving community, and you may make some new friends – both furry and human!