With a booming housing market, a growing number of people are choosing to make the most of their property wealth by releasing money from their homes through equity release. That could be to make home improvements, to travel or to support their family through life's milestones. Equity release is becoming an increasingly popular way to fund later life plans – in 2021, a record £4.8 billion was released by new and existing equity release customers. But, as well as helping the homeowner, equity release also has a lasting positive impact on wider society and the economy.
Equity release and the economy
Our recent research shows that equity release is estimated to have accounted for one in every £90 spent within the UK by retired people last year.
As Craig Brown, CEO of Legal & General Home Finance, says:
"Our research highlights that homeowners are increasingly planning to use equity release or other ways of accessing property wealth to help fund later life. This shift reflects the boom in property values, which have made our homes such an important asset, but it also demonstrates how far the equity release market has come through the introduction of product innovations and how it has become a more suitable solution for a wider range of people."

"It's always been Legal & General's view that changing customer needs and attitudes would see equity release transition from specialist product to a mainstream option. The impact of the equity release market is more significant than just the spending power it gives to customers, it also makes a positive contribution to the UK economy."
Over the course of 2021, money previously tied up in bricks and mortar was spent across a range of sectors. The wholesale and retail sector benefitted most from the extra cash unlocked (18% - £757 million). A significant share of the equity release funds was also spent on the health and social work sector (12% - £517 million), likely due to the significant care spend of this age group.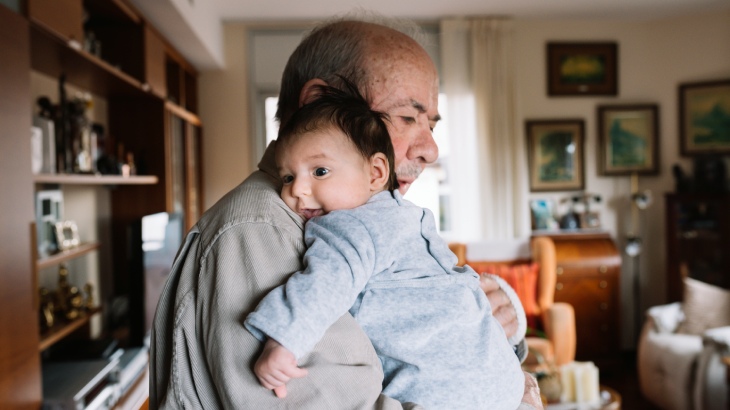 Creating new jobs across the UK
And it's not just funding later life plans that equity release supports, it also creates new opportunities in a range of sectors across the country, generating more than 45,000 jobs. Over 15,000 of these roles are found in the health and social work sector, due to the high spend on care costs. Cebr estimates that an additional 35,000 jobs are supported as a result of equity release's impact on the economy.
The impact of the equity release market is more significant than just the spending power it gives to the individual homeowner: it funds businesses, creates jobs and makes a positive contribution to the UK economy.
Looking at the positive impacts from spending, with the equity release market predicted to surpass £6 billion in 2022, its impact on both UK retirees and the wider economy will only get stronger.
Spending money on home improvements for example, supports jobs in construction, manufacturing and retail. Equity release also has a positive impact on the environment, funding home energy efficiency improvements, which not only help comfort levels within the home, but protect the future value of the property as well as building a more sustainable society. Equity release provides a boost for the individual and the UK economy.