Retirement is a time for rest and relaxation, and for taking your foot off the pedal after years of hard work – or at least, that's the typical narrative. In reality, lifelong learning can enrich our lives and help combat cognitive decline.
Rewrite your retirement is our way of saying that it's never too late to start learning – and to embark on a new career, passion or talent.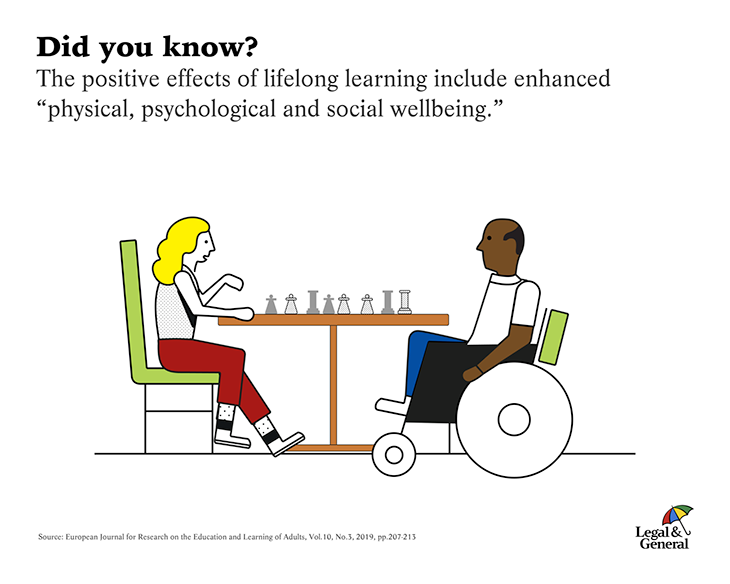 After all, who says that in the years leading up to your retirement, and in the years following it, you can't reinvigorate your daily life with new hobbies, passions, activities?
What is lifelong learning?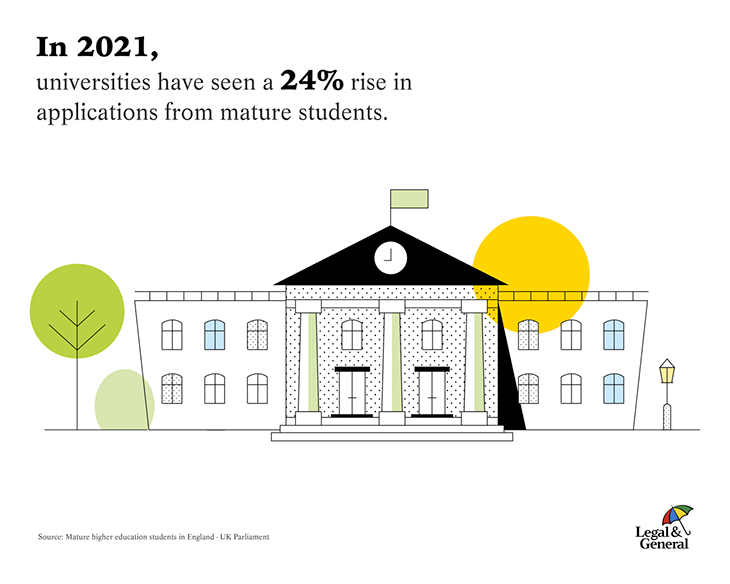 It's the pursuit of knowledge long after you've left traditional education behind. With lifelong learning, it's never too late to discover a new discipline. What's more, self-motivation and self-mastery offer the keys to unlocking your potential.
What are the benefits of lifelong learning?
Research shows that keeping the brain active has been linked to improved wellbeing and quality of life among adults. What's more, you can expect both your memory and clarity of thought to improve.
Consider enrolling on a course
There are many higher education options available, such University of the Third Age (u3a) and The Open University. In fact, according to Higher Education Statistics Agency (HESA), about 50,000 students in campuses across the UK are aged 50 and over. Read more about the reasons to enrol as a mature student.
Learn from the masters
Has design, entrepreneurship, cooking, writing, acting peaked your interest? No matter the subject, MasterClass lets you learn from the very best. Get tips from Gordon Ramsay on cooking like a chef, or improve your photography by applying the advice of Annie Leibovitz.
Make use of mobile apps and useful websites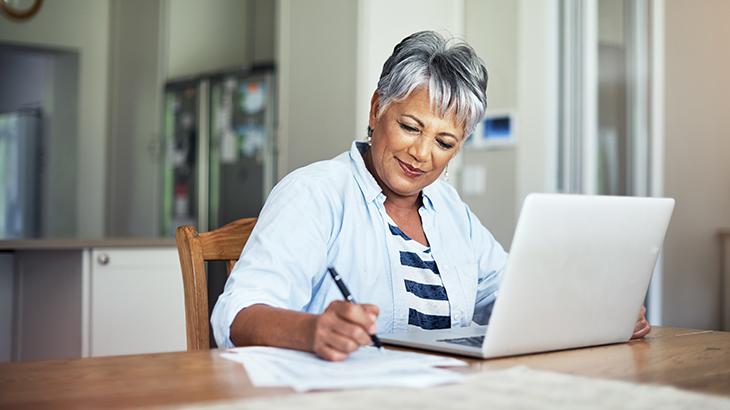 ¿No hablas español? No problem. Learn the language you've always admired, or pick it up again if it's been a few years since last studying it. You can do this from the comfort of your own home through online lessons, or apps like Duolingo. Alternatively, improve your native language writing with a tool like Hemingway, which helps you simplify your work in the spirit of the great Ernest Hemingway.
Perhaps you'd like to improve your IT skills. Consider software courses in Microsoft Office through Microsoft 365 Fundamentals, Adobe Suite – or even coding, which is essentially the language computers speak. By learning to code, you can build your own website, create an app or even design video games.
Consider the benefits of sports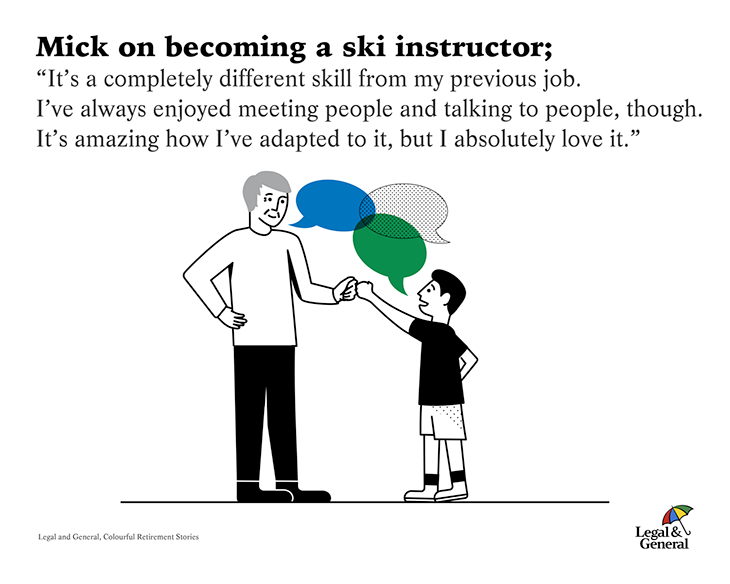 Keeping active has numerous benefits for our health: it reduces the risk of developing diseases, improves mental health and keeps us fit. Trying a new sport or physical activity is a great way of maintaining your health – and it gives you the satisfaction of getting involved in something new. Whether you fancy kayaking, yoga or cycling, there's a sport out there for everyone. You can join a club or practise a sport at home, depending on the activity you'd like to try.
Take Mick, one of the guests on our podcast series, Rewirement. When Mick was made redundant from his mining job in his early 50s, he retrained to become a ski instructor. 17 years later he's still teaching people of all ages.
Get exploring
Free from the rigours of a full-time job, retirement is the perfect time to travel. Backpack around Asia or ski in the Swiss alps; learn to make fresh pasta and roll sushi; or draw and photograph to your heart's desire. If you're worried about trying something new, face your fears and take the leap. As the saying goes, life begins at the end of your comfort zone.
If you want to find out more about the benefits of later life learning, listen to our podcast episode, Healthy Body, Healthy Mind, which explores healthy ageing, and the importance of balancing mental, physical and social wellbeing.
How to find a hobby you'll love
If you find you're unsure about what kind of hobby you'll be really passionate about, take this time to get to know yourself a little better. Explore all avenues, and ask yourself what you really like doing or have always been fascinated by.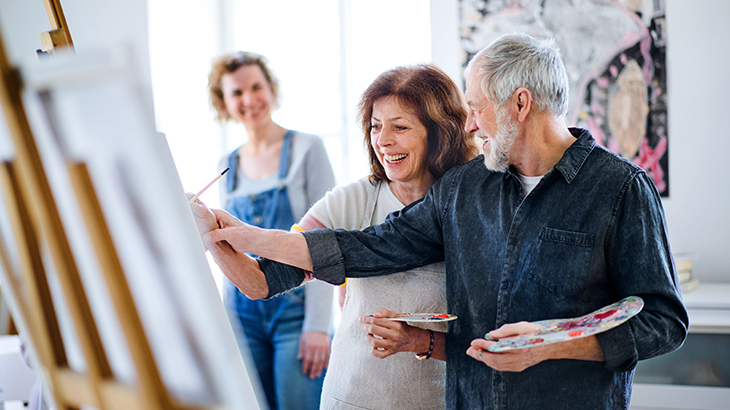 It's also worth thinking about whether you'd like to take up an activity for fun, or to learn a specific skill. Is it music that gets you out of bed in the morning? You could consider learning an instrument. Are you inspired by poetry or prose? An English or creative writing course may be your thing.
Can you effortlessly throw ingredients together and produce a meal? How about a cooking course? Or it might be something new that you've never had the opportunity to do, like learning IT skills, fitness and wellbeing or astronomy. The possibilities are endless.
If you're really stuck finding out what motivates you, try to brainstorm a list of things you enjoy, or research different types of class available. To discover what you enjoy learning, take a few risks and try out a few courses to see what's out there – especially if the courses are free.
There are many other benefits, too. Learning in later life puts you in a position to connect with likeminded people; it gives you a chance to rewrite your personal narrative; and it's the perfect opportunity to apply your wisdom and experience to an exciting new discipline.