Established in 1836, Legal & General is one of the UK's leading financial services groups and a major global investor, with international businesses in the US, Europe, Middle East and Asia.

As at September 2022, we had more than 956,000 annuity customers. In the 12 months to September 2022, we paid our customers over £2.8 billion in pension annuity income.
Unless otherwise indicated, all references to 'us', 'we' and 'our' on this website indicate Legal & General.
Working with Sun Life Financial of Canada
As a Sun Life Financial of Canada pension customer who transferred from Legal & General, you have access to our Pension Annuity and Cash-Out Retirement Plan.

In most cases, the earliest you can buy an annuity is 55. If you've considered the options available to you, We'll be happy to provide you with as many Online quotes as you want so you can compare the effects of different options. Make sure you shop around and consider your options. Then if you decide to pick us, you can apply online.
If your Sun Life Financial of Canada pension has a Guaranteed Annuity Rate (GAR), Guaranteed Minimum Pension (GMP) or another guaranteed annuity option we'll honour these rates if you buy our Pension Annuity.
If you have any medical conditions or lifestyle health risks, you could qualify for enhanced income with our Pension Annuity.
Please be aware that once you've bought an annuity, you can't change your mind so it's important to make the right decision.
Received your Sun Life Financial of Canada pack?
If you've already received your pack explaining your retirement options, it's worth finding out more about our products.
We currently offer a Pension Annuity or Cash-Out Retirement Plan to Sun Life Financial of Canada customers.
If your pension pot has a Guaranteed Annuity Rate (GAR), Guaranteed Minimum Pension (GMP) or other guaranteed annuity option you should call us free on 0800 316 3062 . Calls may be recorded and monitored.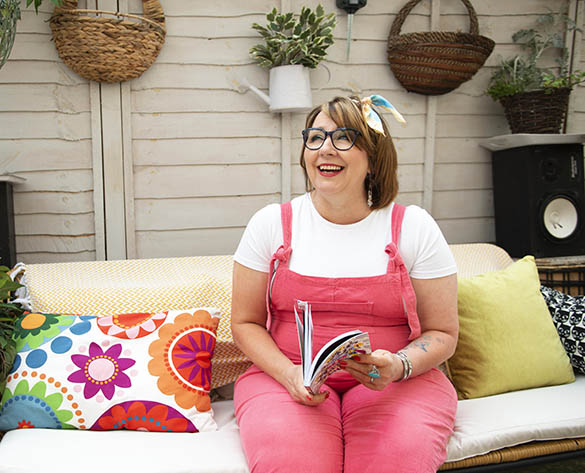 Need some help?
Making well-informed decisions about financing your retirement is important so it's worth shopping around and using available guidance and advice, before you buy. Other providers may have more appropriate products or be able to offer a higher level of retirement income.
Retirement guidance
Pension Wise from MoneyHelper
The Government's free and impartial service, offering guidance to make money and pension choices clearer.
To find out more or book an appointment online click below or call.
0800 011 3797
9am to 5pm, Monday to Friday.
Calls may be recorded or monitored.
Speak with us
Our colleagues are always happy to help with your questions or to help you apply for a quote.
Get advice
Connect to an independent financial adviser in your area through Unbiased.