19 May 2023
What type of home survey do you need for a new build?
The type of home survey you need when buying a property will depend on several factors, including the age of the development, and the size and complexity of the property.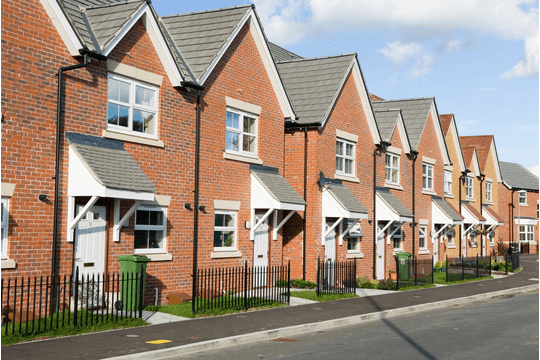 In general, it is recommended that a snagging survey is carried out on any new-build property. The aim of a snagging report is to discover issues or 'snags', such as cosmetic issues with the paint or misaligned handles, which may have been missed or damaged during the building process. Although the most common issues picked up by the snagging report tend to be minor, this type of report should also highlight more serious concerns, such as structural problems. When the surveyor carrying out the report has compiled a list of all the issues, the buyer can use it to get the developer to fix them before completing the purchase of the property.
Is a snagging report necessary when buying a new-build?
It is important to note that you are not legally obliged to have a survey carried out when buying a property. However, it is a wise investment, as it can save you money in the long run by identifying any potential problems with the property before you buy it.
What are the main benefits of a snagging report?
Here are some of the benefits of having a snagging report carried out on a new-build property:
It can identify any defects or problems with the property that need to be fixed before you move in.
It can give you peace of mind knowing that you are buying a property that is in good condition.
It can help you to negotiate with the property developer to get the issues fixed that may be covered by warranties.
It can protect you from any unexpected costs associated with repairs or maintenance.
How much does a snagging report cost?
A snagging report can cost between £300-£600, depending on the size and complexity of the property you are looking to purchase.
Are snagging reports suitable for older properties?
Due to its nature a snagging report isn't helpful if you're buying an existing property. If you are buying an older, larger or more complex property, you may want to consider having a more comprehensive survey carried out. This could include a level 2 survey (such as the homebuyer's report or a Digital Home Survey), a building survey, or a structural survey.