27 February 2023
Why should you choose a RICS Chartered Surveyor for your home survey?
While the terms Surveyor and Chartered Surveyor are often, incorrectly, used interchangeably, in the surveying industry they hold different meaning. In fact, to use the eponym Chartered Surveyor, a surveying professional will have undergone the rigorous training required to join the Royal Institution of Chartered Surveyors (RICS). A Surveyor who doesn't hold the chartered status, may have the knowledge to conduct a home buyer report but won't be regulated by such an authoritative body like the RICS. Read on to find out more about what RICS certification includes, the path to become a Chartered Surveyor, what you can expect from a Chartered Surveyor's visit and much more.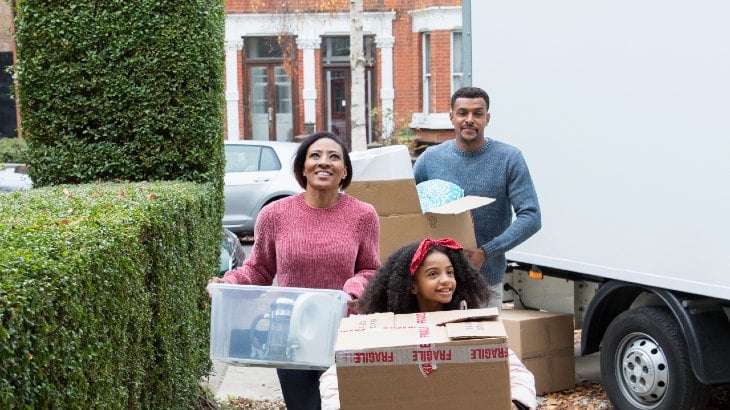 What is the difference between a Surveyor and a RICS Chartered Surveyor?
A surveyor may have the knowledge to complete a home buyer report but they may not be regulated by an accreditation body, such as RICS. Using a RICS Surveyor will give you peace of mind and reassurance that your chosen surveyor will have undergone thorough training and will hold the knowledge to provide you with the highest quality of service, as expected by the RICS code of conduct.
Both titles, Surveyor and Chartered Surveyor, refer to property professionals whose job it is to provide home buyers with specialist property condition reports. However, where they differ, is the qualification they have acquired. In the UK all RICS Members and Chartered Surveyors are regulated by the Royal Institution of Chartered Surveyors (RICS), must hold RICS qualification, adhere to the RICS high standards and must be covered with indemnity insurance. This means that while both a Surveyor and a RICS Chartered Surveyor can carry out property inspections, only a RICS Member or RICS Chartered Surveyor will have the ability to complete a RICS survey and use the acronyms AssocRICS, MRICS and FRICS (associate, member, and fellow of RICS respectively) after their name.
The acronym AssocRICS indicates a surveyor who has undertaken work-based experience and vocational qualifications. AssocRICS qualification is often a steppingstone to full chartered status (MRICS).
MRICS Surveyors are likely to have worked their way through the demanding RICS route to professional membership, this could have included study of a relevant degree, along with at least a couple of years as an Associate or Graduate Surveyor working alongside more experienced surveyors.
FRICS Surveyors are likely to have worked in the property/surveying field for many years, have vast experience of property and/or have significantly contributed to the profession in various ways, including driving Diversity & Inclusion initiatives, being involved in Regional Boards, and developing or influencing business practices, therefore improving how surveying services are delivered.
How do you become a Chartered Surveyor?
There are several routes available to anyone looking to join RICS, designed to accommodate different academic backgrounds and professional experiences, but the three main routes are through university degrees, through apprenticeship programmes or via conversion courses, for people already working in the industry who wish to take additional surveying qualifications.
Why choose a RICS Chartered Surveyor?
It might be tempting to assume that a simple mortgage valuation will provide you with the reassurance you need regarding the condition of the property and future maintenance liabilities, but that's not what it is intended for and you could be faced with significant unplanned repair costs.
Choosing a RICS surveyor for your purchase property can provide you with the reassurance that their impartial and transparent expertise will provide you with a clear assessment of the property's condition. Like many chartered membership providers, RICS provide training to all its members to ensure their expertise and knowledge is kept up to date and relevant.
Are all LGSS surveyors RICS members?
Yes, we are proud to confirm that all of our directly employed surveyors are indeed Chartered Surveyors and members of RICS. With national coverage across England, Wales and Northern Ireland, you can count on the experience of our surveying team to provide you with the all the information you need for your purchase property. Whether you are a first-time buyer or an experienced home-mover, you can be confident that our team of qualified surveyors will have a broad knowledge of your chosen area, types of local property, and issues to look out for.
Take a look at our survey options and get a quote for a survey today.