Energy prices, interest rates and inflation are all going up and there are more challenges ahead. You've probably already seen the impact of this in your daily life.
We want to help you understand what this means for your current and future plans and provide helpful resources to help you navigate the times ahead.
Inflation and the cost of living
After a long period of remaining relatively steady, this year has seen a rapid increase to the rate of inflation. The Office for National Statistics (ONS) reported that rate of inflation rose to 11.1% for the 12 months to October 2022. It's expected to remain high for the foreseeable future.
What this means for your retirement savings
What to consider if you're taking or thinking about taking your pension benefits
Accessing a defined benefit pension
How does inflation impact the State Pension?
Manage Your Account
Help us to keep in touch, by logging in to Manage Your Account and updating your personal details. While you're there please make sure the email address we hold for you is correct.
The pandemic and the rising cost of living have left lots of people with new money worries. Whether you've been caught off guard by higher bills and payments, uncertain income or the loss of a job, Moneyhelper can help you find your way forward and take the first step towards getting on top of things.
Moneyhelper can help you with:
Finding ways to live on a squeezed income
Help if you're struggling to pay bills
Debt advice and understanding how to speak to your creditors.
Supporting your mental wellbeing
For those affected by mental health problems, the world can seem like a lonely or even hostile place. But it's important to know that you're not alone and there is support out there whether it's for you or if you're seeking help for someone you care about.
We've brought together a list of useful resources that provide free, tailored help to support good mental health.
Support from your employer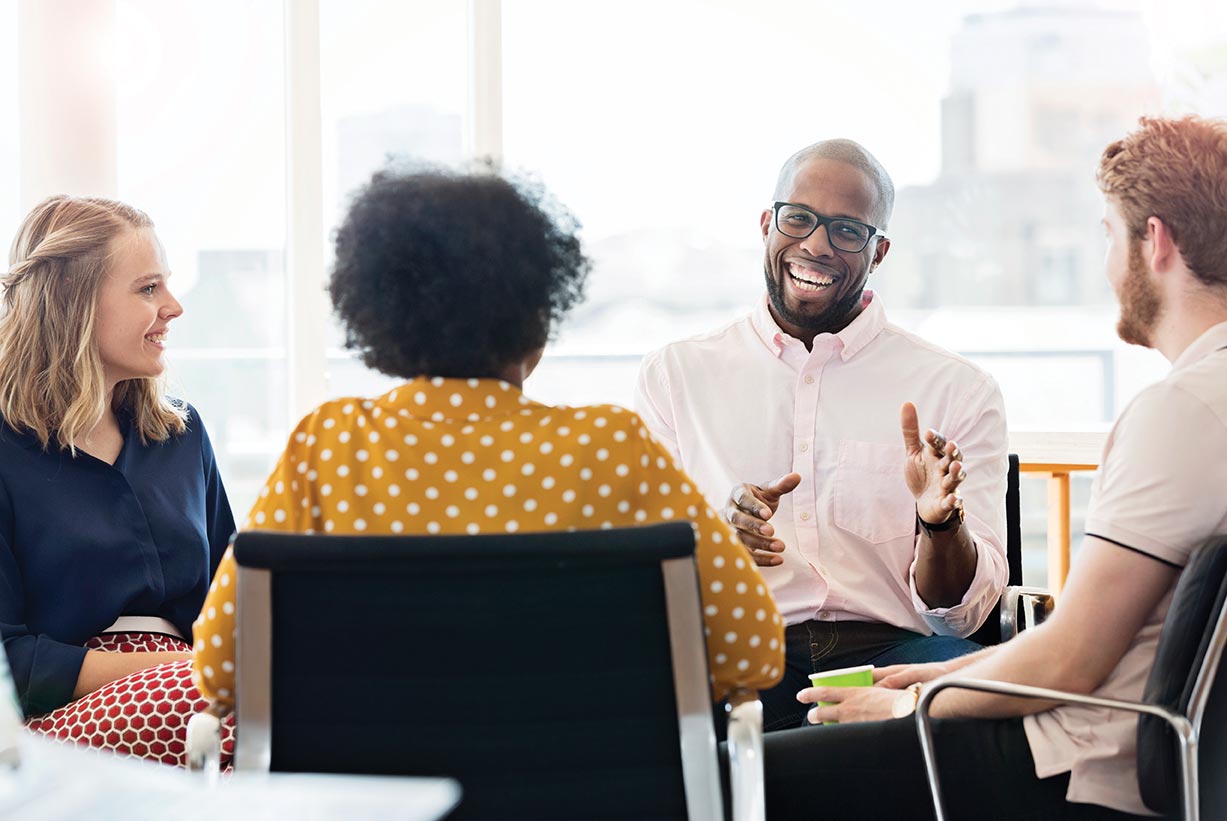 Your employer
If you're in need of support your employer may have a wellbeing or mental health policy that can help you or they may offer a package of support during the redundancy process.
Look out for Employee Assistance programmes where you can get free help and advice or be directed to mental health first aiders who can support you.
Sometimes redundancy is welcome, especially if you're ready to move on and there's a good financial package on offer. But for many, redundancy is a shock, both emotionally and financially.
Your employer may offer free support for your wellbeing and help you get ready to find another job as part of your redundancy package – so make full use of these if they are available to you.
Your employer may also have an Employee Assistance Programme (EAP) which offers free advice. If you're in a trade union, you may also be able to speak to them for help and support through the process.
If these aren't available to you, we've put together a list of useful links and resources below to help you.
Help finding work and claiming benefits
Your pension / Your Legal & General pension
What happens to my Legal & General pension if I'm made redundant?