Brexit
What it means for your workplace pension
Now that the UK has left the European Union, here's some information if you're interested in what this means for your Legal & General workplace pension.
This information is based on our understanding of the current situation which may change as negotiations regarding the UK's long term future relationship with the European Union continue.
Firstly, it's important to remember that pensions are a long-term investment and it's to be expected that the value of your pot will go up and down from time to time, usually more so in times of political and financial uncertainty.
You can be sure that our fund managers will continue to work with a team of economists, strategists and analysts to try to understand and anticipate market trends and make informed decisions on stock selection and investment strategy on your behalf. We continue to manage our funds in line with their stated aims and objectives.
You can see which funds you're invested in and track the value of your pot via our online account management facility which you'll find at: Manage Your Account.
If you haven't already registered, all you need is your pension account number which you'll find in your plan documentation and annual statements.
This information is offered as general guidance only and should not be taken as personal financial advice.
If you'd like to get personal financial advice you can find a list of regulated advisers at: Unbiased.
Advisers usually charge for their services. You may be able to pay for financial advice direct from your pension pot without the need to draw on other savings. Ask your adviser for details.
Here are some things you may wish to think about
Which funds are you invested in? All our funds are risk rated so you can check the ratings are appropriate to the level of risk you are prepared to take. You can also check they're appropriate to both when and how you plan to take your money.
It's usually sensible to diversify your investments across various markets and asset classes as a way of spreading your risk while maintaining the potential for growth.
If you are close to retirement and plan to take all your pot as cash or to buy an annuity, you may wish to move your savings into a lower risk fund to reduce the risk of a dramatic drop in value due to stock market volatility.
If you are thinking about taking your pension money now, pay particular attention to fund prices if you wish to avoid taking it when prices are low. You can check prices on the online account management facility mentioned above. Remember, for most schemes the earliest you can take money out is at age 55.
Watch out for tax. Usually the first 25% of your pension pot will be tax free. After that, it's taxed as income so if you take it all out at the same time you could be liable for a higher rate tax depending on your circumstances.
Free guidance
The government offers free and impartial guidance through a number of organisations to help you understand the options for taking your pension money.
They can't provide personal advice, and won't recommend particular options or products, but they will help you understand what's available and the things you need to think about.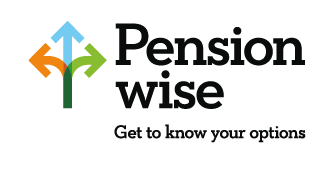 You can contact them by phone, post, online or web chat.
If you're 50 or over, Pension Wise also offer face-to-face consultations by appointment.
See websites for more information.
Beware of scams
Unfortunately there are fraudsters out there who may try to steal your money so watch out! Some might even try to persuade you to transfer money out of your workplace pension into something else to 'protect' it against Brexit.
Cold-calling people about their pension is now illegal so if you get such a call, hang up immediately.
For more information on scams and how to avoid them visit: Scamsmart.
And finally…
The UK's withdrawal from the European Union has been a complex and lengthy process.
Given the circumstances, it's not at all surprising that we have seen some uncertainty in financial markets with quite dramatic swings in share prices, bond values and other investments.
We do, however, recommend that pension savers remain calm, make informed decisions according to their personal circumstances and avoid acting in haste.