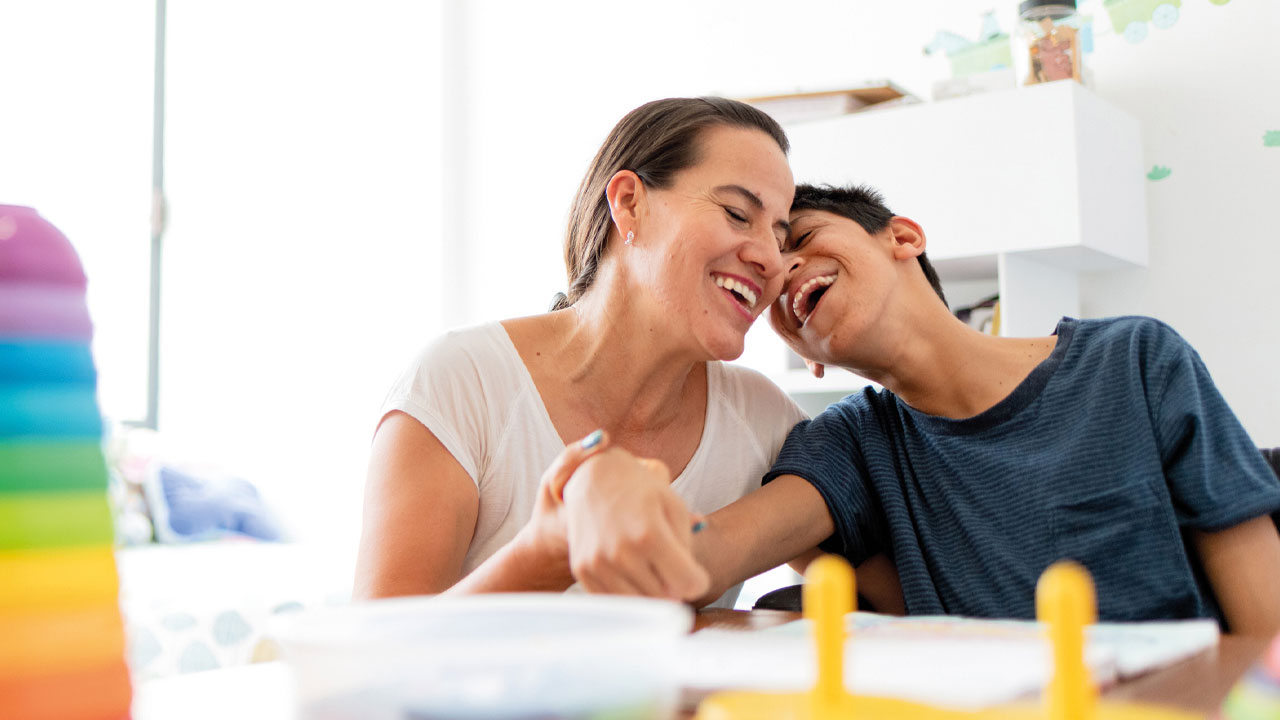 Understanding the cost of care
Many people needing care find they'll have to cover some or all of the costs themselves, and it can be daunting. But taking a few minutes to understand the costs can help you to choose your next steps carefully and avoid having to move to a new care provider later on if your care needs change.
In home care costs
United Kingdom Homecare Association (UKHCA) minimum price for homecare, of £20.69 per hour, covers the UK Living Wage for care workers, their travel time, mileage and wage-related on-costs. The rate also includes the minimum contribution towards the costs of running a care business at a financially sustainable level.
Care home costs
Care home fees can be significant and again, vary depending on where you live and your needs. In many homes you could expect to pay more than £1,000 per week, although the average weekly cost for a residential care home is approximately £650. This average increases to £900 where nursing care is required.
If you want to understand how your care may be paid for, our calculator can give you an answer in just five easy steps.
Ways of paying for care
There are several different ways you can pay for care, and most people find they need a combination of two or more to cover the full cost. These are some of the most common ways to pay:
Local Authority Funding - Your local authority may be eligible to cover some, or all, of your care cost.
NHS funding- If you have a nursing need as well as a social care need, the NHS could pay for some of your care.
State benefits - Regardless of finances, everyone needing care is likely to be eligible for Attendance Allowance, a benefit for people over the age of 65 with support needs.
Using your property - If you own a property you may be able to use the value in your home to help cover the cost of home care and any home adaptations or improvements.
Financial products - If you will be meeting your care costs as a self-funder, then it is advisable to speak with a specialist Independent Financial Adviser. They can advise you on specialist care funding products that may help you to cover the cost of care.
Take our Care Costs Calculator to find out whether you might be entitled to state support.
Local authority care funding
If you live in England and have less than £23,250 in savings and assets, you could get some financial support from your local authority to pay for any care they've agreed you need, at home or in a care home.
The first step is to ask for a free care assessment from the social services department of your local authority.
What to expect from the financial assessment
Once your local authority has agreed your care needs, they'll look into your finances to work out how much you should pay towards the cost. It could mean you'll need to pay for none, part or all of your care, depending on your income, savings and property you own.
Only the finances of the person who needs care should be considered in the financial assessment.
Your savings, assets, and investments
One of the first questions you'll be asked is whether you have more than £23,250 in capital assets. If the answer is yes, you'll be considered a 'self-funder' and you'll need to cover the full cost of your care.
The financial assessment will look at your income and assets, including:
Savings, including ISAs
Stocks and shares
Second homes or buy-to-let properties
Investments with a 'cash-in' value
Your property if you're moving to a care home.
If you have savings below £23,250 Then you may be able to get help to pay for care from your local authority.
How local authority care payments work
If your local authority agrees to help you pay for care, they'll decide a personal budget that covers the care needs they've identified.
For residential care in a home, this is sometimes called the 'usual cost' and your local authority must make sure that at least one care home has availability to meet your needs within the budget they set.
Unsure whether you will qualify for state support? Use our Care Costs Calculator.
Use our Care Assistant tool to get all the information you need about later life care.
+
More in this section
Finding care for a loved one

>
It can be such a worry when you or someone important to you needs extra help, such as an elderly or frail relative. But you don't have to cope alone – there are several services that can support you.