Cutting costs
We're all probably a little guilty of not shopping around for the best deals from time-to-time. We have some tips for cutting costs around key spending areas: your bills, debts, subscriptions and every day shopping.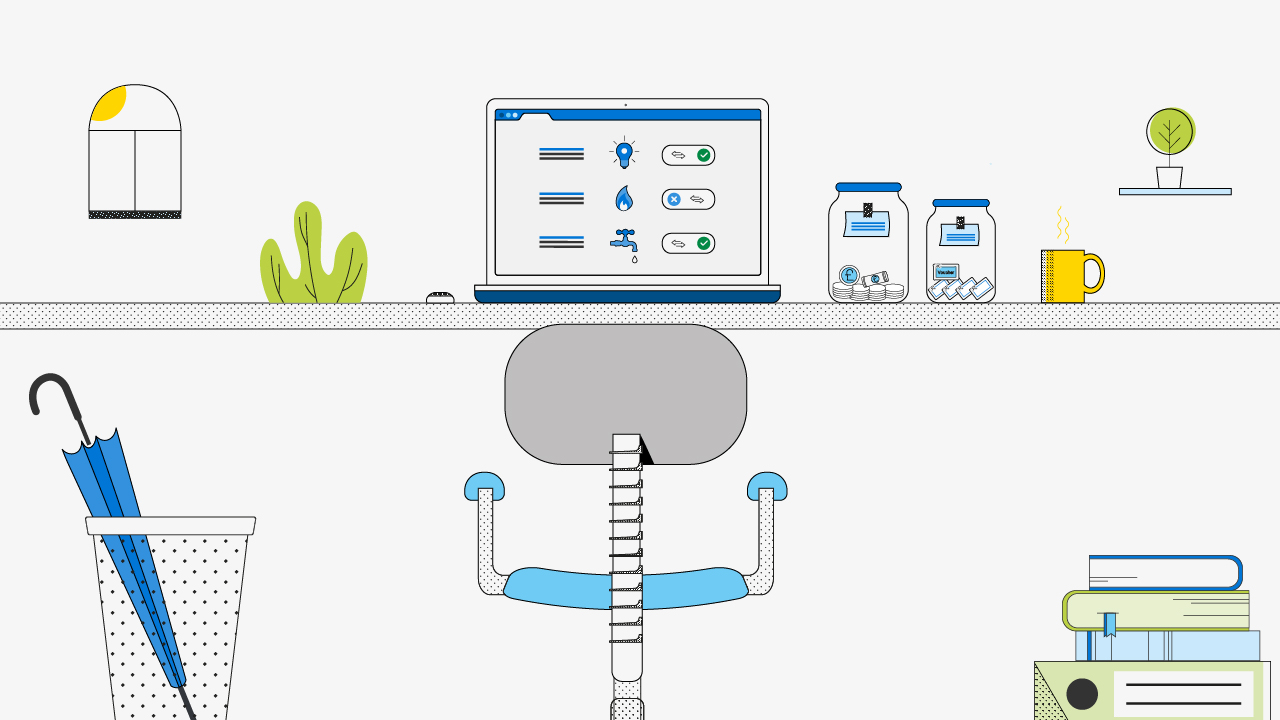 Sometimes it feels like we just don't have enough time to research what else is out there. Maybe you need to cut back for a while to get your day-to-day money back under control.
Why should you shop around?
Nearly 10 million households in the UK are on a standard variable tariff with one of the Big Six energy suppliers. This means on average they are likely to pay £220 more a year than if they switched to a cheaper deal. Plus, Ofgem found that the difference between the average dual fuel variable tariff and the cheapest bundle deal was over £400 a year!
And it's not just energy where you could make big savings. You can save by shopping around for:
broadband, TV and phone contracts
insurance (home, pet, car, travel and life insurance…to name a few)
money (for example savings accounts, mortgages, credit cards and loans).
If you can make savings, however small, across each of these… just think how that money will start to add up.
Tackle one bill at a time
Get all of your bank statements, bills and contract information together and plan your approach to shopping around. This may still seem a little overwhelming, with so many bills and providers to look at so tackle one bill at a time.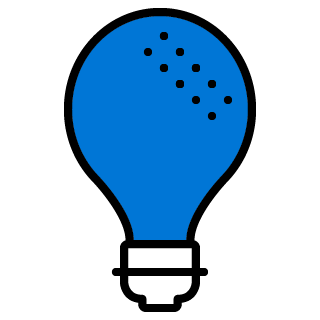 Make a plan and set a goal (for example, to have switched everything you can by the end of next month). If you're stuck in a contract right now, put diary reminders in for when big contracts are due to expire, so that you don't fall into the standard variable trap.
Remember the time you spend researching will save you money in the long run.
You can shop around by calling providers directly or using comparison websites that enable you to compare lots of deals from different providers. You can also contact your existing provider and try to get a better deal.
If you are in a debt emergency right now, there is free support to help you. A debt emergency could be court or bailiff action, threat of disconnection or eviction.
If you have debts but they're under control, it's worth checking whether you are paying them off in the best order, have the right debt solutions for your situation, the best interest rates and if you can pay them off more quickly.
Find out more on our Manage your debt page.
But here are a couple of tips for saving money on your debts.
Pay down the more expensive debts first if you can
MoneyHelper recommends paying off your most expensive debts first as this will save you more in the long run.
For example if you have a credit card charging you 9% interest each year and one with an interest free period, concentrate on trying to get the 9% one paid off more quickly by paying above the minimum payment if you can.
Special interest rates
Some credit cards have an introductory interest free period or lower interest rate, so it may be worth shopping around and changing your credit card from time to time to take advantage of these deals.
These can be useful for you to consolidate various credit cards into one payment, potentially with a lower interest rate.
Remember that each time you apply for a product like this, a credit search will be recorded on your credit file. Too many searches in a short period of time can affect your credit rating.
If you do move debts to an interest free card, try not to spend regularly on this card too. Sometimes the 0% deal is for balance transfers only, not purchases. Purchases can be charged at a higher rate and often any payments you make will come off the higher interest rate balance first.
Do you need your subscriptions?
Shopping around for deals on your energy or phone contract isn't the only place you can save money. Remember to also look at your subscriptions.
From gym membership to TV or magazine subscriptions, these costs can add up. And if you're not using the services, it's money you're spending for no reason. By simply cutting out any unused subscriptions, you could find the savings add up.
Be a savvy shopper and save
If you see something you need (or want), do some research before you commit.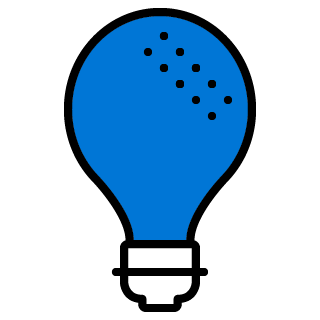 Always look for discounts, cashback or use price comparison websites to cut the cost of your shopping. Your employer may have a discount spending app you could use, or there may be a voucher code on the internet giving you 10%, 20% or more off the price.
Signing up for mailing lists can also bring introductory discounts to your mailbox. Sometimes just leaving items in your online shopping basket for a few days will prompt an email with a discount to prompt you to buy.
Cutting back
Sometimes saving money does mean cutting back on the things you enjoy for a while until you get yourself back in control or have saved up for the thing you really want.
You could calculate your current budget by using the MoneyHelper budget calculator. You enter all your spending and it will group it into spending areas throughout the year. You can then play around with trimming the budget back in some areas to see how this affects your finances.
Once you've set a limit for an area of spending, for example food budget, you may be able to find some savings by buying cheaper brands, only buying what is in season or going to local markets.
The budget calculation might highlight some areas where it may be worth paying more upfront to make a saving in the long run. For example, if you're spending lots of money on public transport consider buying a weekly or monthly pass which could work out cheaper per journey. If you want that barista coffee, it may be cheaper to buy your own and a reusable cup. Saving the planet and saving money!
MoneyHelper is part of the Money and Pensions Service.
+
More in this section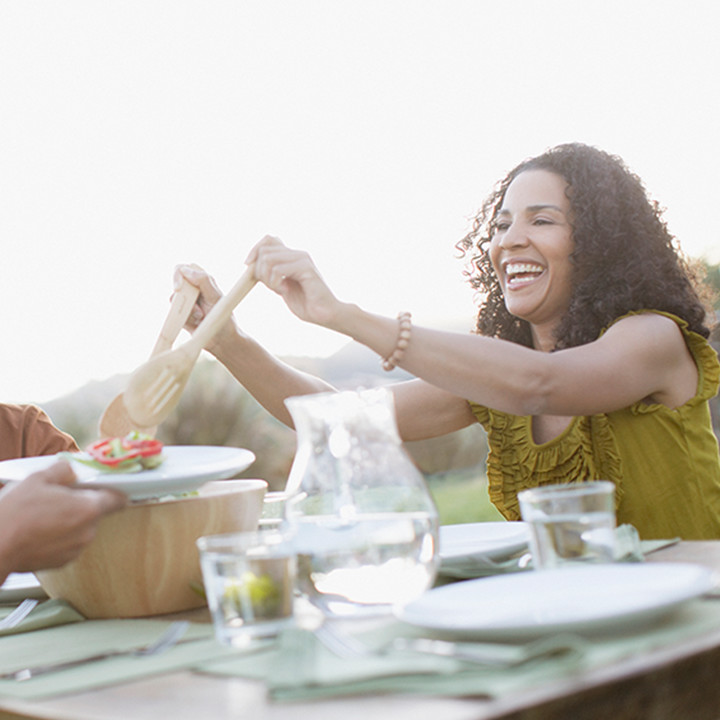 Write a budget

>
Budgeting is a vital way of managing your finances and being in control of your money. We've put together a four-step plan to help you to write a budget.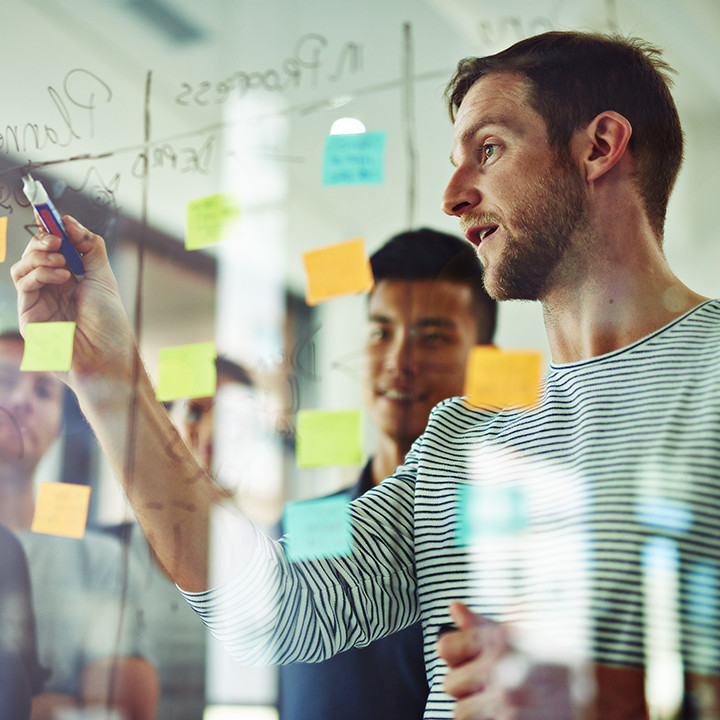 Budget calculator

>
Use this calculator to see where your money goes or to plan a budget.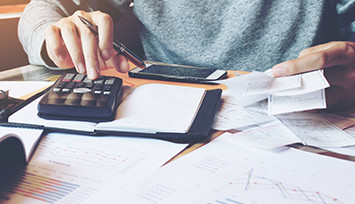 Income tax explained

>
Here we cover the basics of income tax and how tax might be paid on your pension income or savings interest.