Picture your future
It's useful to have an idea of what different lifestyles might look like and how much they might cost so that you can make sure your savings are working hard for your future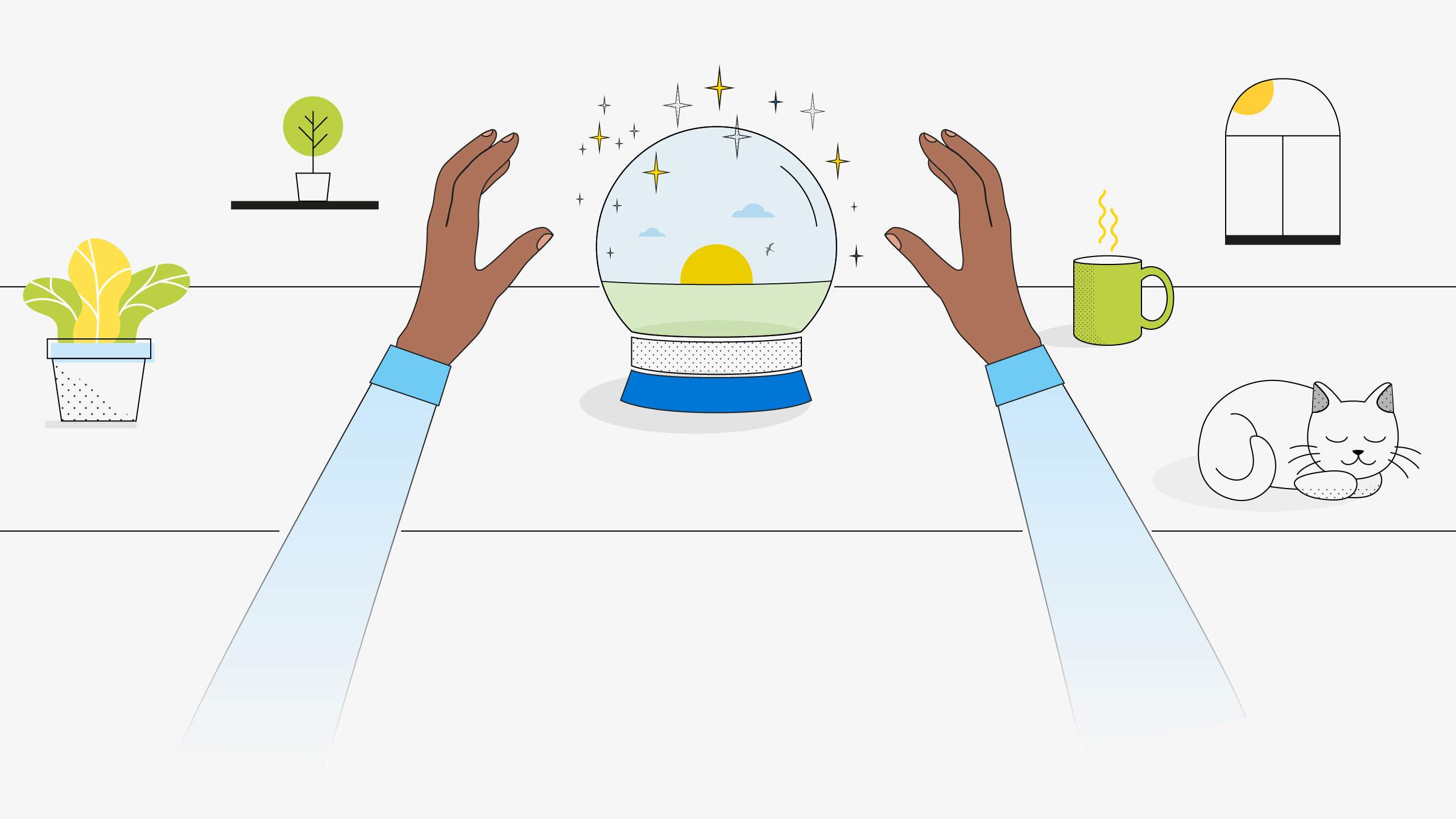 You may not have thought much about what your retirement might look like yet. That's ok, you don't need to have a detailed plan just yet. But it's useful to have an idea of what different lifestyles might look like and how much they might cost so that you can make sure your savings are working hard for your future.
If you're within 10 years of your retirement, or just want to be more specific right now, head over to our Go&Retire section where we can help you picture your retirement in more detail.
We've got some tools to help you get a quick idea of what different lifestyles might cost.
Three ready-made lifestyles
The Pensions and Lifetime Savings Association (PLSA) have created the 'Retirement Living Standards' to give you some practical guidance, helping you work out what your retirement might cost based on three lifestyles: minimum, moderate and comfortable. These lifestyles show you what your living costs might be across six key spending areas.
The standards show costs for both couples and individuals. They fit into the retirement income brackets of roughly: £11k - £21k - £34k for individuals and £17k - £31k - £50K for couples *.
This provides a useful 'rule of thumb' of how much money you'll need each year in your retirement to support the way you want to live.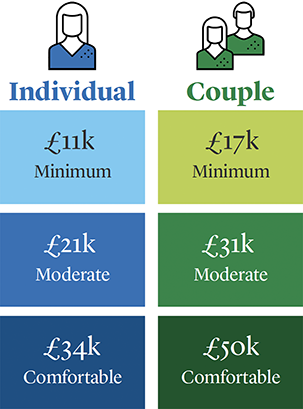 Customise your lifestyle
We've got a tool to help you customise what your expenses might be in retirement. To help get you started, we've split this into 11 spending areas like household bills, food and drink, clothing, restaurants, holidays and hobbies. With this tool you can personalise the income level you might need depending on your lifestyle and what income you might have available.
What to do next
Once you have an idea of what different lifestyles in retirement might cost, you need a plan to get there.
You're already saving for your retirement with your Legal & General pension, plus you may have other pots from previous employers or other savings plans in place. Most people will also get the State Pension which goes some way to meeting the minimum Retirement Living Standards lifestyle.
But there may be things you can do along the way to improve your retirement lifestyle and your savings will need some love and attention from time-to-time to keep you on track.
It doesn't matter whether you're a money newbie or a money master, we've got some useful information, tools and simple 'jobs to do' to help you make your savings work for you and keep you on track.
If you're less than 10 years from retirement or want to get into more detail now, head over to
Go&Retire section
. You'll find useful information about your options for accessing your pot, planning tools and a retirement checklist so you can go and have a colourful retirement.
Find out more about important jobs to do.