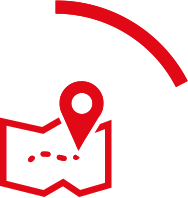 This isn't for me
Hopefully looking around this website has given you a really good idea of the benefits of paying into a workplace pension plan. It's a great way to save for your future and get contributions from M&S too.
However, it might not be right for everyone.
Opting out
If it's not right for you, you can opt out of the plan within one month of being enrolled. You can do this online by visiting Choice or you can contact us to request an opt out form. You'll need the enrolment code that is on the letter you received when you were enrolled.
Stopping contributions
If you've been a member of the Plan for more than one calendar month and due to a change in your financial circumstances you wish to stop contributing to the Plan then please complete the stop contributing to the Plan form.

When you stop working at M&S, all contributions to the Plan will stop automatically, so you don't have to do anything.