Your investment options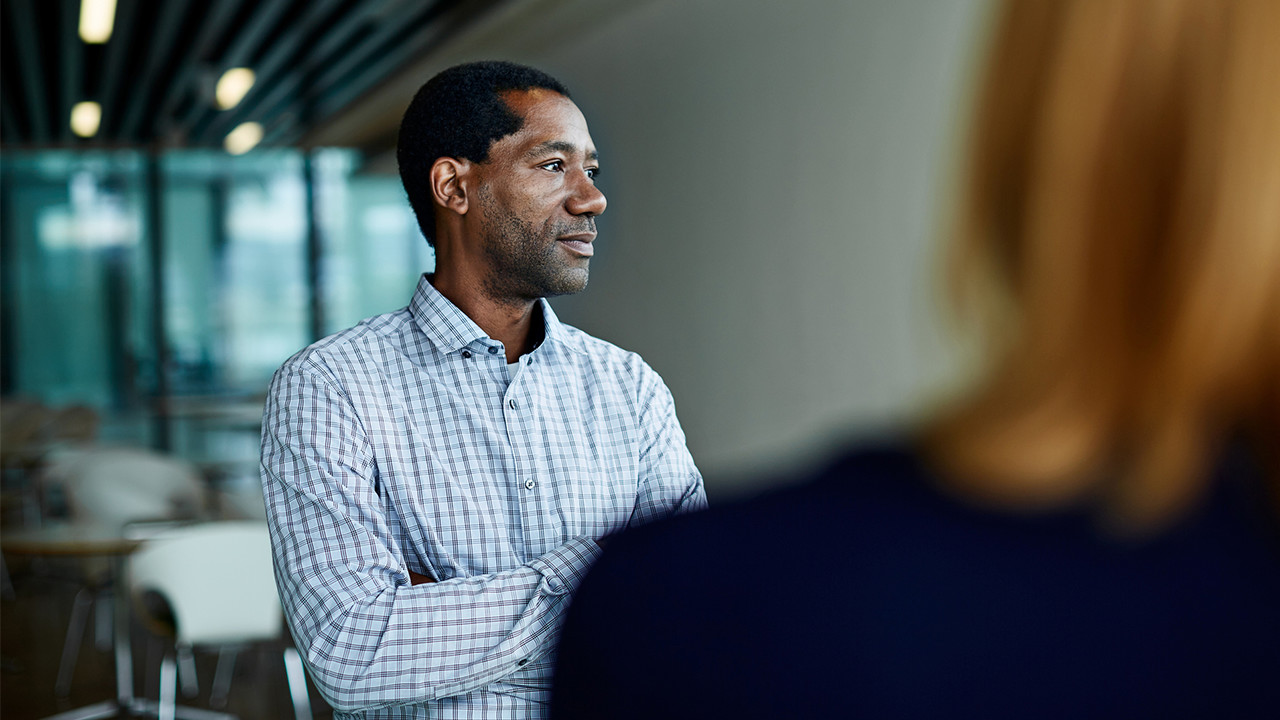 Members of this pension plan can invest their pension savings in either:
1. An investment fund
A fund can invest in different things such as property, company shares, bonds and cash. It is run by a fund manager who makes sure the fund(s) is/are being run in the right way on behalf of the investors.
If you select one of our Target Date Funds, you will also be choosing a fund that adjusts the way your savings are invested as you get closer to your target retirement date and beyond. For more information see our Guide to Target Date Funds.
Each fund has a fund management charge (FMC), which is made up of the investment management charge (IMC) plus additional expenses (AE). The FMC includes:
investment management fees,
fund administration fees,
custody/custodian fees,
auditing and accounting fees,
regulatory charges.
The FMC varies from one fund to another.
To work out the total cost of running a pension plan, add the annual management charge (AMC), which covers Legal & General's administration costs, to the FMC.
Your scheme AMC can be found in the Member's booklet. Sometimes we may need to make changes to our charges or introduce new charges.
If you invest in a lifestyle profile, the charges you'll pay will be calculated on the amount of your pension savings invested in each fund(s).
2. A lifestyle profile
This is an investment strategy that automatically adjusts where your savings pot is invested as you approach your selected retirement age. A typical lifestyle profile is designed to automatically move your money into funds that reflect the way you want to take your money when you get to your selected retirement date, such as taking regular income or cash lump sums.
To find out more about funds including our Target Date Funds, and lifestyle profiles and how they work please see Investment guide.
Legal & General has created several lifestyle profiles that you can choose from, which we've detailed below:
You can only invest in one lifestyle profile at a time and cannot invest in any other funds at the same time. To find out more about lifestyle profiles, click on the links above. You'll see information about the funds they invest in and their advantages and disadvantages.
3. Target Date Funds vs lifestyle profiles
Target Date Funds
The Target Date Funds are designed for members who want to keep their savings invested beyond their selected retirement date and take income from them.
This means that when you reach your selected retirement date most of your savings will be invested in corporate and government bonds, as well as a smaller amount of company shares. The percentage of company shares will reduce over time.
A Target Date Fund will invest in different assets, which are types of investments such as bonds or shares. These will change over time, as you approach, and go beyond, your selected retirement date.
The fund manager can make changes if they think it will deliver a better outcome for members.
Unlike a lifestyle profile, the fund manager will continue to change the assets held by the fund beyond the fund's target date.
Lifestyle profiles
A lifestyle profile gradually moves your savings into other funds that prepare you for retirement as you approach your selected retirement date.
These changes will happen automatically and will stop when you reach your selected retirement date.
This plan offers six lifestyle profiles, which are each designed for a different outcome when you retire. The way your savings are invested as you approach your selected retirement date will change depending on whether you want to:
take all your pension pot as cash
use your pension pot to buy a guaranteed income (an annuity)
leave your pension pot invested.
The table below shows some important differences between Target Date Funds and lifestyle profiles.
Investing in a Target Date Fund
Investing in a lifestyle profile
Members are invested in one fund for their whole retirement journey.
Members will be invested in more than one fund as they approach retirement.
Bonds are a type of asset that can form part of a fund. The fund invests in a larger amount of bonds as members approach their selected retirement date.
At a certain point before a member's selected retirement date, their savings will be moved into different fund(s). Further information can be found in the specific lifestyle factsheet
Members are likely to leave their savings invested and drawdown income.
Members can choose different lifestyles, which are designed for those who would like to choose either drawdown, an annuity or cash at retirement.
The fund manager can change how the fund is invested if they think it could deliver a better outcome for members.
The switching of money into other funds happens automatically and cannot be changed to reflect market conditions.
The fund manager can make changes to the way the fund is invested beyond the 'target date'.
Automatic switching stops when members reach their selected retirement date. Members' savings will stay invested in this way from that point.
Members can invest in other funds, including other Target Date Funds, at the same time.
Members invested in a lifestyle profile cannot invest in any other funds or lifestyle profiles at the same time.
Responsible investing
Our goal is to help people save for their retirement, creating brighter financial futures. We also want to help create the kind of world people want to retire in. Find out how considering environmental, social and governance issues in the investment process, and engaging with the companies we invest in, helps towards this goal. Visit the ESG Hub for more information.
If you want to make sure that you are making responsible investment choices, our fund guide will help you understand your options.
Balancing risk and reward
All investment involves a degree of risk. It's important that you understand, and are comfortable with, the risks you're taking before making any investment choices.
Investment guide includes a step-by-step guide to help you understand all the things you should consider before making any investment decisions.
Want more detailed information about your funds?
For more information on your investments, see the Investment guide.
If you think you want to make your own investment decisions, visit Investment guide - savings pot for the things you need to consider.
Before you make any investment decisions, make sure you understand what investment risk is and how you feel about it. Your guide to how your funds are managed explains the key principles we follow when managing our funds and what happens when an unexpected event occurs.