Adapting to your new 'normal' and what to do if you're not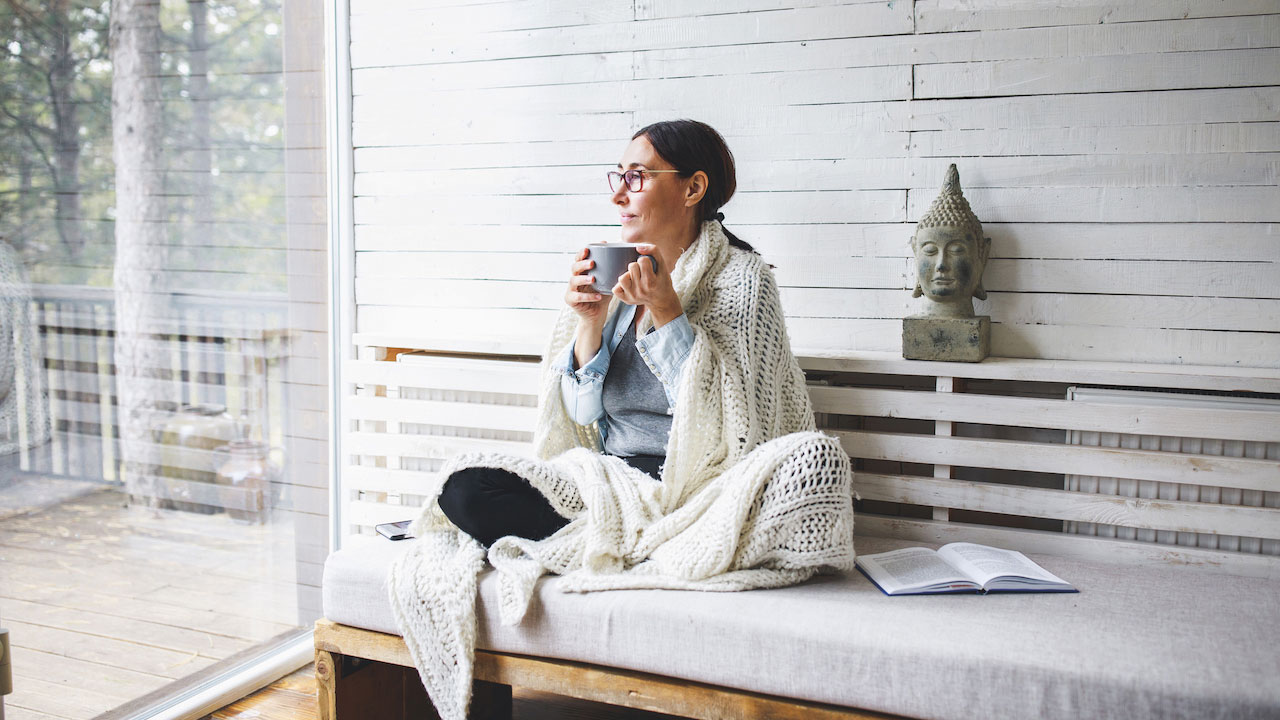 Our lives changed on 23 March 2020 when government measures were introduced to help prevent the spread of COVID-19 (coronavirus).
A few weeks into this new regime and many of us will be adapting to life in lockdown having introduced new routines to replace those we knew before. Some people will be urging us all to find the positives and will be enthusiastically sharing their own highlights.
However for others, our new 'normal' will be a daily struggle with our loss of social freedom, health fears, financial worries, uncertainty about the future and/or upheavals of an emotional or practical nature.
Everyone's experience of the current situation will be different so it's important not to compare yourself with others. If life seems unusually bleak right now, remember that you're not on your own. There is help out there to support you with a range of issues. Below we take a look at some of them.
Coping with financial pressures during the pandemic
If the effects of coronavirus on your working life have aggravated or even caused financial concerns, the Money Advice Service has produced a guide on its website called Coronavirus – what it means for you and what you're entitled to.
The guide offers free and impartial guidance covering issues such as managing your money and finding out what benefits might be available to support you depending on your circumstances. There's also regularly updated information about the impact of the pandemic on moving home, housing costs, your travel plans and your pension.
If you're particularly concerned about your pension, we've set up a designated COVID-19 information page to offer answers to some of the questions we're frequently being asked at this time.
We'd also recommend that you seek advice from a trusted source such as Pension Wise. And before taking any action, you should consult a professional financial adviser. If you don't have one already, you can find a list of advisers at unbiased.co.uk.
Help to stay safe from scams
Please be aware that the current situation has led to an increased risk of scams and fraud. Scams are often smart, sophisticated and hard to spot so we've put together some information to help you protect yourself. You'll find this on our workplace pension COVID-19 page in the question and answer section under the heading 'How can I stay safe from scams?'.
Coping with emotional pressures during the pandemic
If you're feeling overwhelmed, it can seem as if everyone else is using the pandemic to enjoy a break from work, learn new skills, enjoy existing hobbies and catch-up with DIY. Some of us will have happily used digital communications to join remote gatherings using apps such as Zoom and Skype.
But everyone's situation is different. You might not want or be able to join in with these support networks. And in addition to practical worries like financial concerns, you may be feeling anxious and scared.
A very good source of information and support is the NHS Every Mind Matters website. There are practical guides to managing mental health issues as well as signposts to organisations and helplines that could make a huge difference to your emotional wellbeing.
There's even a special section on coronavirus and wellbeing offering guidance on topics such as adjusting to working from home and caring for children and young people.
You might also like to try the NHS Mind Plan Quiz to get tips and advice tailored to support your needs.
Just follow the link above and answer five questions to get your personalised mind plan from Public Health England to help you get through.
Download a copy of this article Adapting to your new 'normal' and what to do if you're not as a pdf.