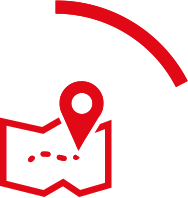 This isn't for me
We hope that looking around this website has given you a really good idea of the benefits of staying in the Network Rail Defined Contribution Pension Scheme (NRDC). However, it might not be right for everyone.
Moving your pension savings to another provider
If it's not right for you, you can transfer the value of your plan to another Registered Pension Scheme. We don't charge or apply a penalty if you choose to move away from Legal & General. However your new pension provider might charge a fee for the transfer.
In addition, you may lose your entitlement to any benefits that were protected under the previous scheme, such as the ability to access your pension pot before 55 or a tax-free cash sum greater than 25% of your pension pot.
We always recommend that you seek independent financial advice before proceeding. To find an adviser in your local area visit unbiased.co.uk. Advisers usually charge for their services.
How do I move my funds to another provider?
If you wish to transfer your pension plan to another pension provider, you'll need to complete a Transfer form. Your new provider will tell you which forms will need to be filled in.
Should you wish to discuss this further, please contact us on 01737 230487 between 8.30am – 7pm, Monday to Friday.
Call charges will vary. We may record and monitor calls.