Thank you for your continued support, we have designed this page for MAB Advisers to have all useful information in one place including, your partner first team details, product information and sales aids to help your protection conversations.
New contact details for your Partner First Support Team
Your Partner First service team here at Legal & General, your dedicated team looking after all your new business pipeline and existing business queries. Please use the below contact details to access this service:
Partner First Team - 0370 410 3334
Email us - partnerfirstsupport4@landg.com
We're open Monday to Friday 9.00am to 6.00pm. We may record and monitor calls. Call charges will vary.
We've seen great results with our pro-active approach, now keeping you updated in real-time and we have reduced the time an application sits in pipeline by over a week, helping to get your customer on risk and convert your business quicker.
Here's a reminder of the benefits:
Direct telephone line straight into your team

Dedicated webchat functionality using the "PFS" prefix in your webchat channel

GP welcome calls on day 5 to speed up the process

Weekly application reviews and real time email updates

Dedicated pre-sale underwriting telephone number

All Webchat staff are multiskilled in New and Existing​​​​​​ Business queries

We are able to handle multiple case enquiries with ease

Use the 'download chat' option to review a full transcript of your conversation
Dave Jones had his critical illness policy in place for 19 years before he needed to claim on it. He'd been aware of a few health issues that he felt wasn't right, so he decided to speak with a nurse who quickly escalated his case to a doctor for tests. He received a prostate cancer diagnosis. Dave said making a claim changed his life.
Extra security, with critical illness cover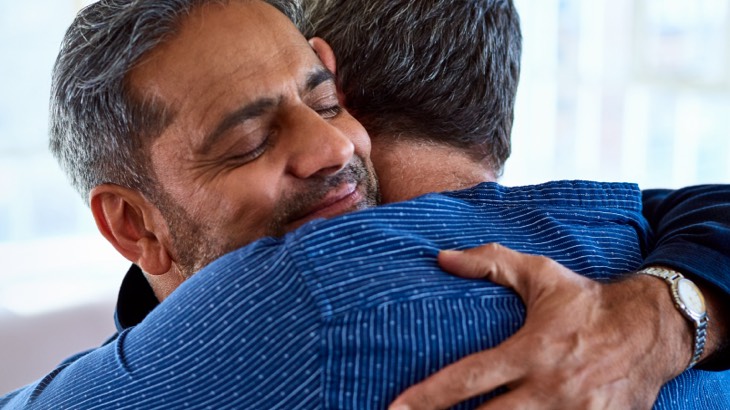 People always say illness will never happen to them, but the reality is poor health can affect anyone at any time. Critical illness cover supports your clients through their illness by giving them financial breathing space. It offers them some freedom to focus on what's important, like spending time recovering, having treatment, or being around family. Financial support can take away any money worries from an already difficult situation.