22 August 2021
What type of survey should you go for
A property survey (often referred to as a house or home survey) is a condition report produced by a qualified surveyor following a thorough inspection of the property. The surveyor inspects the property both internally and externally, reporting on all the main elements, highlighting any defects at the property and recording key issues for a potential purchaser. The report also provides advice on next steps.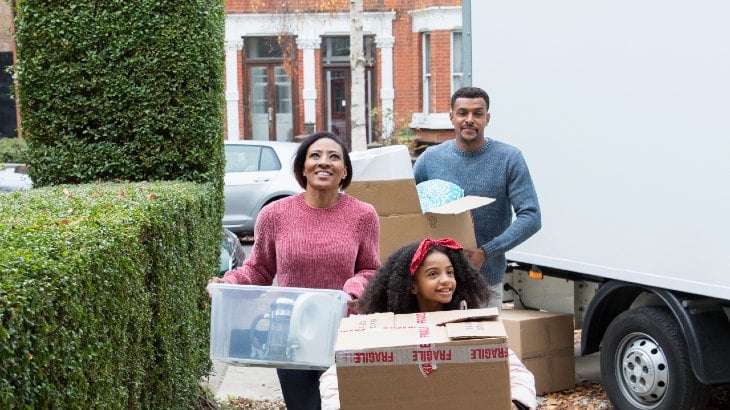 It is important to consider which property survey is right for you and the property you are purchasing. The level and type of inspection you choose will determine how quickly you receive the survey, how much support you can expect from your surveyor, how intrusive the survey is and the level of detail in your report.
Choosing a survey shouldn't be a daunting time for any buyer. Irrespective of which type of survey you decide to purchase, if issues are uncovered, you can obtain quotes for any necessary repairs before you purchase and even use this as a tool to negotiate the price you pay for the property. David Dalby of the Royal Institute of Chartered Surveyors (RICS) said: "By carrying out a survey, you'll be armed with information that puts you in a stronger position to decide whether to proceed with the purchase or negotiate a better deal."
What are the main types of property surveys and what are the key differences?
There are several types of home survey for homebuyers to choose from, however at Legal and General we offer three:
Digital Home Survey (survey level two)
A RICS-qualified surveyor will check the property from top to bottom before sending you a comprehensive and easy-to-understand digital report, usually within 48 hours. During the inspection the surveyor will look over the roof, walls, pipes, timber, and other aspects of the house making sure everything's in order. You'll receive a digital report straight to your computer or smartphone with any issues graded on a traffic-light scale of importance.
If any defects or issues are uncovered during the survey, you will be able to find tradespeople to cost any repairs directly from within the digital report. You can choose use trade quotes to renegotiate with the seller, should you wish to do so. The Digital Home Survey report has sharp layout with clear, understandable visual details free of lengthy, confusing documents. One huge benefit of choosing this type of survey is the ease in which you can read and digest the report.
Investing in a Digital Home Survey will give you peace of mind and put you in control on your journey to your new home.
Price: from £353, request an instant quote online for an accurate price.
RICS Survey Level 2 (previously known as HomeBuyers report)
You should choose a RICS (Royal Institution of Chartered Surveyors) Home Survey Level 2 if you would like more extensive information when buying a conventional house, flat or bungalow, which is built from common building materials and is in reasonable condition, and you would like information and advice on construction, condition and repairs. However, unlike the Digital Home Survey, the Home Survey Level 2 is not presented in a digital format and will not allow you to contact Contractors from the report itself.
Similarly to Digital Home Survey, the Home Survey Level 2 uses a clear 'traffic light' ratings system to describe the condition rating of the property's main features (such as glazing, roof, electrics, exterior..).
Price: from £383,get a free quote today.
Building Survey (survey level three)
The Building Survey (also known as a structural survey) is the most expensive type of survey, but it provides greater detail about the structure and fabric of the property. This report is specifically designed for houses that were built before 1850, are in poor condition, have been significantly altered or are particularly large. You'll also want to choose this option if you're planning major works on a property.
A Building Survey includes a thorough inspection of the property by a RICS qualified surveyor, a paper-based detailed report on a wide range of issues, details of serious risks and dangerous conditions and an outline of repair options and the likely consequences of inactivity
Price: from £1000, contact us for a free quote today.
What you'll learn from your survey
Our surveyors work for you, not the mortgage lender, so you can trust their detailed report to fully equip you with everything you need to know before you commit to purchase.
Every penny counts when you're buying your new home, investing in a survey protects you from any costly surprises.