31 October 2021
When should you arrange a home survey?
Wondering when you should arrange a survey for the property you're buying? Find out the best time to book it, who organises the inspection, and why you need a survey in the first place.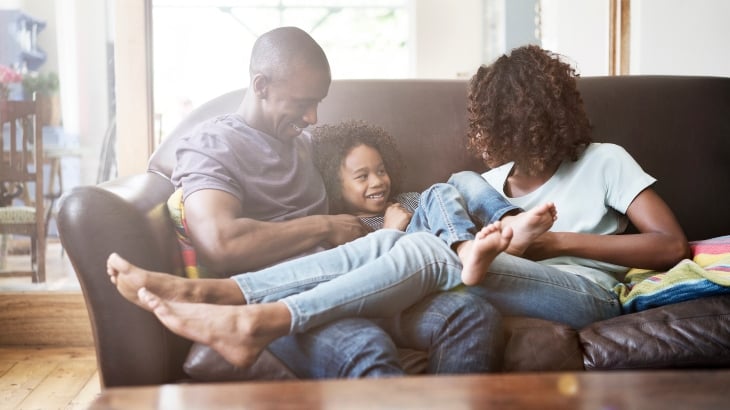 You've gone to viewings, gotten familiar with the area, and finally had your offer accepted on your dream home. While everything may have looked problem-free at the viewing, there can be a lot of unknowns when it comes to a property. That's where a home survey can help.
What is a home survey?
A home survey gives you an assessment of the property you're hoping to buy. It's there to make you aware of any issues, such as problems with the structure or of any unauthorised renovations. Surveys also give an overview of the property's general health, and can reveal problems such as damp, dry rot, subsidence, asbestos, and leaks.
Highlighting these problems to you as a prospective buyer not only gives you a deeper understanding of the property, but it can also give you negotiating powers with the seller to pay for any fixes. A study carried out by the Royal Institution of Chartered Surveyors (RICS) discovered that those who didn't instruct a home survey faced on average £5,750 in unexpected repairs, and for some, the cost can be substantially higher.
The best time to book a survey
The ideal time to book your survey is after your offer has been accepted and before exchange of contracts. According to our research with home buyers, 46% said it took between 3-5 months for their purchase to reach completion, while 41% said it took just 1-2 months.
Our research also found that 57% said moving house was their most stressful life event, so taking steps to minimise any stressors is a good idea. Booking your survey in advance of exchange means you can identify and fix any problems quickly. It's also worth bearing in mind surveyors may not be available immediately, particularly during busy house-buying periods.
Arrange your survey as soon as possible to avoid causing delays and stress with the purchase. If you choose to buy our Digital Home Survey, we'll contact the seller of the property within 24 hours and arrange a date for the inspection.
Save time with our Digital Home Buyer report
We offer a digital alternative to the traditional Home Survey Level 2, and our Digital Home buyer report results can be with you within 48 hours from the inspection taking place. During the inspection our RICS qualified surveyors carry out and record their assessment on their tablet, taking photos of issues and making notes of the property's condition.Your report shows the results in an easy-to-understand traffic-light system.
And if timing is an issue, our live diary means you'll get access to a surveyor as soon as they're available, to help you avoid delays further down the chain.