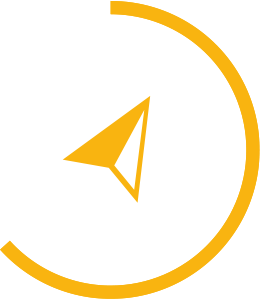 Your options for taking your money
Choosing to take your money from your pension pot is one of life's big decisions. You've worked hard and paid in money over the years. You'll want to be sure you're making the right choice so that your future is secure.
You can access your pension savings at your selected retirement age, or any time after age 55, whether or not you've stopped working. You may be able to access them earlier than this if your original scheme had a protected retirement age, or if you're in ill health. If you get close to your chosen retirement age and decide you don't want to take your money yet. You can also delay taking money from your pension pot.
It's important you shop around to find the best option for your personal circumstances and income goals. It's a big decision so it's worth comparing what each provider can offer as you don't have to stay with Legal & General and might get better options elsewhere. Pension Wise is a free and impartial service backed by the government who will help you shop around and make sure that the decisions you're making are the right ones for you. You can book an appointment once you are aged 50 or over.
Ready to make a choice
Once you're ready to take your money and you've decided which option (or options) you want to take, you can get in touch for all the information you need and any relevant forms.
We're here to help if you have any final questions or you need any more information before you make your decision, just let us know.
Options available to you within your current plan
How will I be taxed?
You can choose more than one option and provider
You don't just have to choose one option or provider. You can mix your options for each pension pot you have. You can transfer all or some of your pension pot to another provider and have your benefits paid by them. However, you may lose your entitlement to any benefits that were protected, such as the ability to combine your defined benefit and defined contributions pots, the ability to access your pot before 55 or a tax-free cash sum greater than 25% of your pot. Please check this before transferring.
The law, tax rates and any allowances may change in the future. These changes could affect the value of your savings, how much you can pay in, or the age at which you're able to access your money.
How tax works for you will depend on your individual circumstances.