Slowing climate change and mitigating its effects will be the defining issue of our generation
The climate is changing globally. There is overwhelming scientific consensus that greenhouse gases emitted as a result of human activities are causing global warming. The global temperature increase we will experience in the coming decades will have a profound impact on world economies, and therefore on people's lives – from where people live, to how people earn a living.
Climate change carries risks to investments. Not only can extreme weather events like floods and fires affect companies' profits, but high-polluting industries are facing increasing competition from cleaner, cheaper energy sources. As investors, we are in a powerful position to effect change.
To address global warming, the international climate change treaty, the Paris Climate Agreement, aims to limit and hold the world's average temperature rise to well-below 2°C (ideally 1.5°C) by the year 2100. According to the United Nations Climate Action, currently, the Earth is already about 1.1°C warmer than it was in the late 1800s (pre-industrial).
To help achieve the Paris Agreement, globally we need to achieve net zero carbon emissions by 2050. Net zero means cutting carbon dioxide (one of the key greenhouse gases) to as close to zero as possible, with remaining emissions re-absorbed or removed from the atmosphere, by oceans, forests or carbon capture technology for instance. At the same time, it also requires deep reductions in other greenhouse gases, particularly methane.
In support of this global goal, the following funds within the pension range aim to lower carbon (decarbonisation) towards an end goal of net zero by 2050 (unless otherwise stated), which are:
Diversified Fund (L&G PMC fund)
Dynamic Diversified Fund
Future World Fund
Future World Multi-Asset Fund
Multi-Asset Fund
Retirement Income Multi-Asset Fund
Sustainable Property Fund (end goal of net zero by 2030)
Target Date Funds
Within selected funds, LGIM runs a targeted climate engagement programme (LGIM Climate Impact Pledge) where it assesses approximately 5,000* companies worldwide – across 20 climate-critical sectors (including companies producing high greenhouse gas emissions) – on their climate governance, strategies, policies, metrics and targets. The companies included are responsible for more than half of the greenhouse gas emissions from the world's largest listed companies.
Under this programme, LGIM can engage with some companies directly, urging them to reduce carbon emissions and reach net zero targets. If companies fall short of minimum expectations and fail to address their climate responsibilities over time, LGIM can exclude companies from the relevant funds that adopt the Climate Impact Pledge exclusion policy.
For a list of pension funds that include the Climate Impact Pledge, please refer to the Responsible investing fund guide within the 'your investment choices' section.
Read more about the Climate Impact Pledge.
*In October 2022, LGIM increased the scope of the Climate Impact Pledge. These figures will be updated in the next annual Climate Impact Pledge report.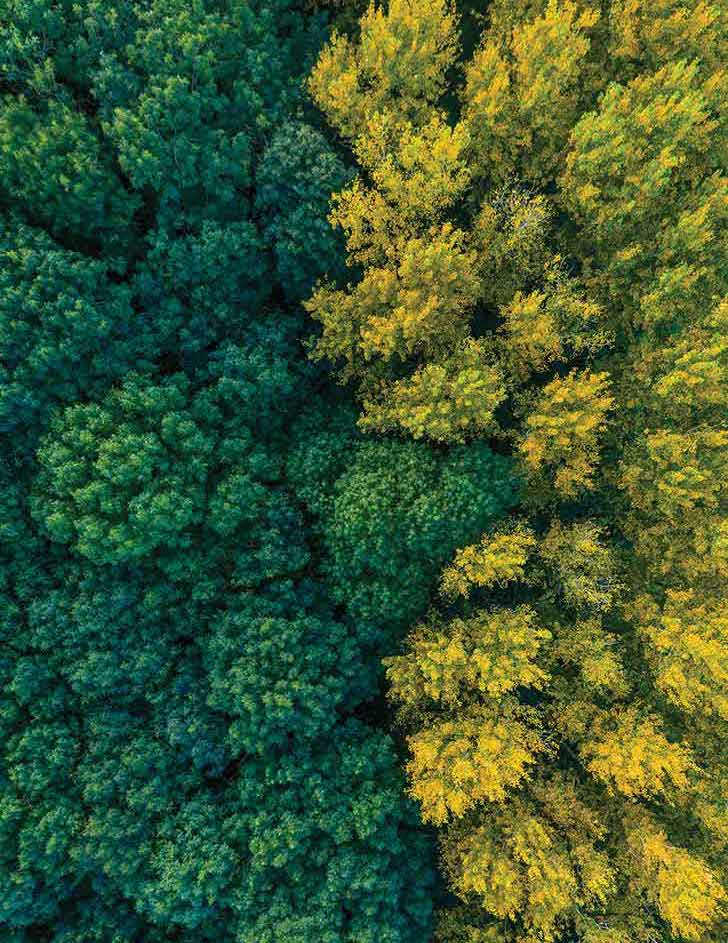 In 2022, LGIM:
published its deforestation policy and launched an engagement campaign, writing to 300 companies from a set of deforestation-critical sectors explaining its expectations and potential consequences if these were not met
under the LGIM Climate Impact Pledge, approximately 80 companies were subject to voting measures for not meeting LGIM's minimum standards
in October 2022, LGIM expanded the Climate Impact Pledge from covering approximately 1,000 companies in 15 sectors to now covering approximately 5,000 companies across 20 climate-critical sectors.
The value of your pension savings can go down as well as up and is not guaranteed.
Most of the activity described on this site is carried out by Legal & General Investment Management (LGIM), a division of Legal & General. LGIM manages your funds and makes the day-to-day investment decisions.
All our funds are managed by professional fund managers but some of the funds available to you are not managed by Legal & General. External fund managers may take a different approach to responsible investing.
Throughout this site, we use companies as examples of the action we take. The issues highlighted are not exclusive to them.
Reference to a particular security is on a historic basis and does not mean that the security is currently held or will be held within an LGIM portfolio. The information on this site does not constitute a recommendation to buy or sell any security.