Social issues, particularly inequality and diversity, have been hot topics in the last year
We believe that well-run companies should seek to promote a diverse workplace, where employees are valued and rewarded appropriately. More diverse organisations tend to make better strategic decisions, show superior growth and innovation, and exhibit lower risk.
Through our engagement we have seen positive signs:
Nintendo's commitment to increase its female workforce from 20-25% and to appoint a female board member within 12 months
UK housebuilder Persimmon introducing a living wage for staff
A third of the UK's largest 100 companies reducing their executives' pension contributions in line with their workforce
We've also announced a new voting and engagement policy on ethnic diversity on company boards.
The COVID-19 pandemic has disrupted our lives in numerous and profound ways. In 2020 we took several actions:
We pressed pharmaceutical companies to provide fair access to treatments and vaccines
We requested information on how the companies in which we invest have been managing safety and the risks to their employees
We joined an initiative to combat the spread of drug-resistant superbugs.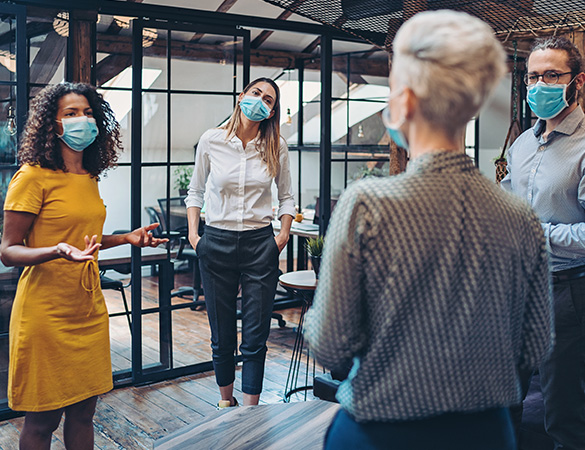 Legal & General's inclusion policy
Legal & General's own policy on inclusion means we recruit people based on merit regardless of sexuality, gender preference, physical ability, age, ethnic or social background.