Home surveys to help you make an informed purchase, from £353
Buying a home can be one of the biggest financial commitments you are likely to make, so let us take away some of the stress. Legal & General Surveying Services and our partner firms can provide advice, guidance, and support on all aspects of surveying in the residential property sector. Once you have found your dream home, we can step in to help you make sure you are making an informed purchase. A qualified surveyor will look over the roof, walls, floors, timbers and other aspects of the house to check whether everything's in order.
Whether you are a first-time buyer or an experienced mover, you can be confident that our team of qualified surveyors will have a broad knowledge of your chosen area, types of local property, and issues to look out for. You can trust in their expertise to help you avoid costly surprises. Sometimes considered an unnecessary expense, the cost of a survey is very small in relation to the potential costs of undetected issues!*
150,000
Average number of home buyers we help each year with surveys and valuations.
20
The years we have been operating for, making us the most established surveying service provider in the UK!
360+
Our network of local surveyors, allowing us to provide cover across the UK.
3 Survey Myths Busted
There are many myths and misconceptions surrounding property surveys. We bust 3 popular survey misconception so you know the facts about getting a property survey.
Myth #1
I already received a valuation, so don't need a survey!
Fact: A valuation will tell you the property's worth, but a survey can highlight issues with the property, along with a lot of other important information.
Myth #2
If issues are found, the sale will fall through
Fact: If issues are uncovered during the survey, you can get repair quotes and choose to reflect the repair cost in the asking price!
Myth #3
Surveys are too expensive and not worth the money
Fact: Think of a survey as an investment. A survey can give you peace of mind knowing that there are no nasty surprises waiting to be discovered at a later date that could cost you a fortune in repairs!
You're in safe hands
Legal & General Surveying Services has been in business for over 20 years. We're a wholly owned subsidiary of Legal & General - one of the top FTSE 100 companies and a leading provider of financial services in the UK. We're regulated by the Royal Institution of Chartered Surveyors (RICS).
Choosing us means you can be confident that:
The surveyor preparing your report will be locally based - giving you local knowledge and experience
You'll be buying your property with the key facts you need to make an informed decision
You're dealing with an experienced company that has the backing of a financially strong, globally recognised brand in Legal & General.
Why do you need a survey?
We understand that when you are buying a new home you want to make every penny count. It might be tempting to assume that a simple mortgage valuation will provide you with the reassurance you need regarding the condition of the property and future maintenance liabilities, but that's not what it is intended for and you could be faced with significant unplanned repair costs.
Buying a home can be one of the biggest financial commitments you are likely to make so it is important to know as much as you can about the property you are thinking of purchasing.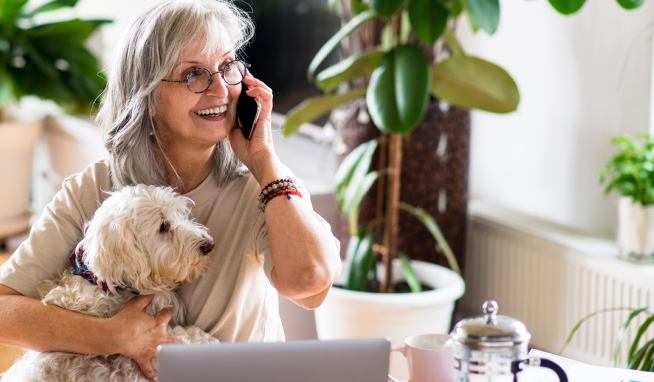 We're here for you
Choosing a survey shouldn't be a daunting time for any buyer. Irrespective of which type of survey you decide to purchase, if issues are uncovered, you can obtain quotes for any necessary repairs before you purchase and even use this as a tool to negotiate the price you pay for the property.
By deciding to carry out a survey, you'll be equipped with information that puts you in a stronger position to choose whether to proceed with the purchase or negotiate a better deal.
Get in touch
Please contact our dedicated Survey Team at any time.
0345 202 2494
We will return calls outside of business hours as soon as possible. Calls may be recorded and monitored.