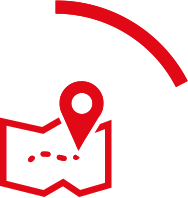 About the Guardian Lifestyle Plan
The Guardian Lifestyle Plan is a great way to save for your future and has a number of advantages over other ways of saving, such as:
A generous contribution from the company
The company will contribute between 8% and 12% of your pensionable pay depending on your age into your Lifestyle Account.
Tax and National Insurance savings for you
Your pension contributions benefit from tax relief and you will pay less National Insurance as the Plan operates PaySmart.
Low charges
The Plan's administration cost is paid by the company. This means that the only costs to you are the investment management charges which are competitively priced.
Additional help from the company
You can pay up to 10% of your pensionable earnings and up to 15% of your non-pensionable earnings as Additional Voluntary Contributions (AVCs). The company will also help you by paying 50% on top of whatever you contribute in AVCs.
Online access and using the Retirement Planner
You can access your account online and use the Retirement Planner to help check that your long-term plans are on track.
Easy to manage your investments
Online access also allows you to review your investment choices and to make changes to your investment mix or where you want future contributions to be invested.
Flexible access from age 55
You can access your Lifestyle Account in a number of ways which includes being able to take up to 25% tax-free. These options provide you with flexibility and the ability to access your money in a way that best suits your personal circumstances.
You can find more detail about the advantages of the Lifestyle Plan in the Members' Guide.