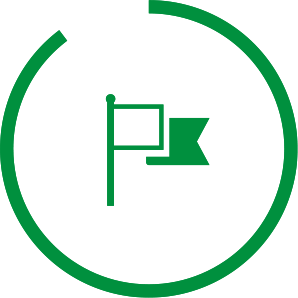 Retirement Planner
We have two online tools designed to help you plan for your desired level of income in retirement.
Firstly, our retirement planning tool helps you experiment with the income you could achieve in retirement depending on a range of factors including:
How much you save and for how many years
How your investments perform
The charges you pay
How you choose to take your benefits when the time comes
Once you've entered your personal data, the tool will show you a range of possible investment outcomes. However, the figures quoted are only projections based on certain generic assumptions and the actual results may differ depending on investment performance and prevailing economic conditions. It does not offer any guarantees of investment performance or the retirement income you may receive.
The tool allows you to explore three options that are available when you choose to take your benefits although there are other options that you should be aware of before you make any decisions. For more information on the range of options available to you please refer to the Money Advice Service's Your pension: it's time to choose (PDF: 1,354KB) guide.
When it comes to accessing your pension pot, you can get free and impartial guidance from the government's Pension Wise service. Helping you to understand your options, the service is available face-to-face, over the telephone or online.
Secondly our attitude to risk tool helps you understand the level of risk you're prepared to take for the returns you hope to achieve. Depending on your responses, it will give you one of ten risk profiles. As the tool can't take into account your individual circumstances or preferences we suggest you check the description to ensure it's right for you. Look at the other risk profile descriptions, especially those immediately above and below, and consider whether these may suit you better.
To help you understand your investment options and make decisions that are right for you we provide information on funds in the Fund Zone. You should also understand the relationship between risk and reward with Your Guide to Risk and Reward (PDF: 223KB).
We are unable to give you personal advice. The tools take into account your choices but the results are not based on any assessment of your needs. If you have any queries or want more information, we recommend that you speak to a financial adviser. You can find one in your local area at Unbiased. Please note financial advisers will normally charge for their services.
We encourage you to revisit the tool from time to time - at least once a year - to monitor the progress of your savings and ensure you're on track to achieve your objectives.
As the tools open in a new window, please ensure you have pop-ups enabled in your browser.