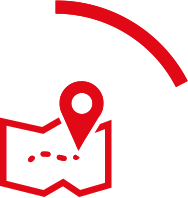 About the Guardian Lifestyle Plan
You have been automatically enrolled as part of the government initiative. This means that the company must enrol you into the Lifestyle Plan if you meet certain criteria.
How does Auto Enrolment work?
All employees are assessed for eligibility based on their earnings and age.
If you're enrolled, both you and the company will pay into your Lifestyle Account on a regular basis to help you save for your future.
The contributions are taken automatically from your pay and once you've been enrolled you can look at paying in more if you want to.
You'll get a letter confirming that you've been enrolled and how much you and the company will contribute and if those contributions will increase in the future.
For further detail about how auto enrolment works please see the Auto enrolment guide.
Saving with The Guardian Lifestyle Plan
The Guardian Lifestyle Plan is a great way to save for your future and has a number of advantages over other ways of saving, such as:
Low charges

The Plan's administration cost is paid by the company. This means that the only costs to you are the investment management charges which are competitively priced.
Online access and using the Retirement Planner

You can access your account online and use the Retirement Planner to help check that your long-term plans are on track.
Easy to manage your investments

Online access also allows you to review your investment choices and to make changes to your investment mix or where you want future contributions to be invested.
Flexible access from age 55

You can access your Lifestyle Account in a number of ways which includes being able to take up to 25% tax-free. These options provide you with flexibility and the ability to access your money in a way that best suits your personal circumstances.
Tax savings for you

Your pension contributions benefit from tax relief.