Putting the climate first
Our purpose is to improve the lives of our customers, build a better society for the long term and create value for our shareholders – we call this inclusive capitalism.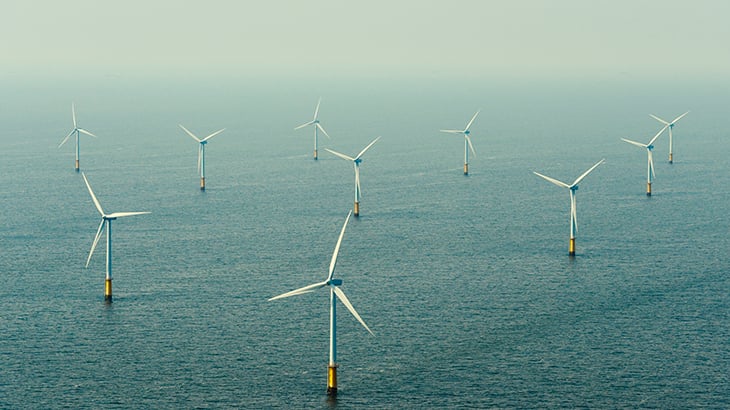 Addressing climate change is, therefore, a strategic priority for Legal & General and we are focused on leading the market in this area, both in PRT and our wider business. We have highlighted below some of the noteworthy actions we're taking to help meet our climate goals.
Using the assets backing our pension promises to drive change
We've reduced greenhouse gas intensity materially since the end of 2019. We are on track to achieve a 18.5% reduction by the start of 2025, 50% by 2030 and net zero by 2050.
We have divested from issuers with notable coal activity in 2021 and made no new investments in the hundreds of companies that are on our exclusion list.
Promoting industry leadership for over a decade
We've been a signatory to the UN Principles of Responsible Investment since 2010. We've been a member of the Institutional Investor Group on Climate Change since 2011 and Co-Chair of the Business Leaders Group at COP26.
Stewardship-led approach to investments
We engaged with over 1,000 companies in 2021 on ESG factors. We are committed to voting against FTSE 100 Boards with no ethnic minority representation and FTSE 350 Boards with less than 30% female representation.
Practicing what we preach
We are committed to operational net zero for our occupied offices and business travel by
2030 with focus on operational improvements rather than carbon offsets.
We have enhanced our ESG governance. We recently appointed Simon Gadd, our former
Group Chief Risk Officer, to a new role as Group Climate Change Director and Nilufer von
Bismarck as a Non-Executive Director on our Group Board with a specific focus on climate.
Investing for inclusive capitalism
We've invested £1.4 billion in renewable energy and £500 million in build-to-rent schemes
helping to tackle the UK's housing crisis. We are a leading investor in technology firms that accelerate progress to net zero such as Sero Technologies and Pod Point.
Further information can be found in our 2022 Climate Report PDF:9.85MB and our Social Impact Report 2022