Investment Changes Communications
March 2022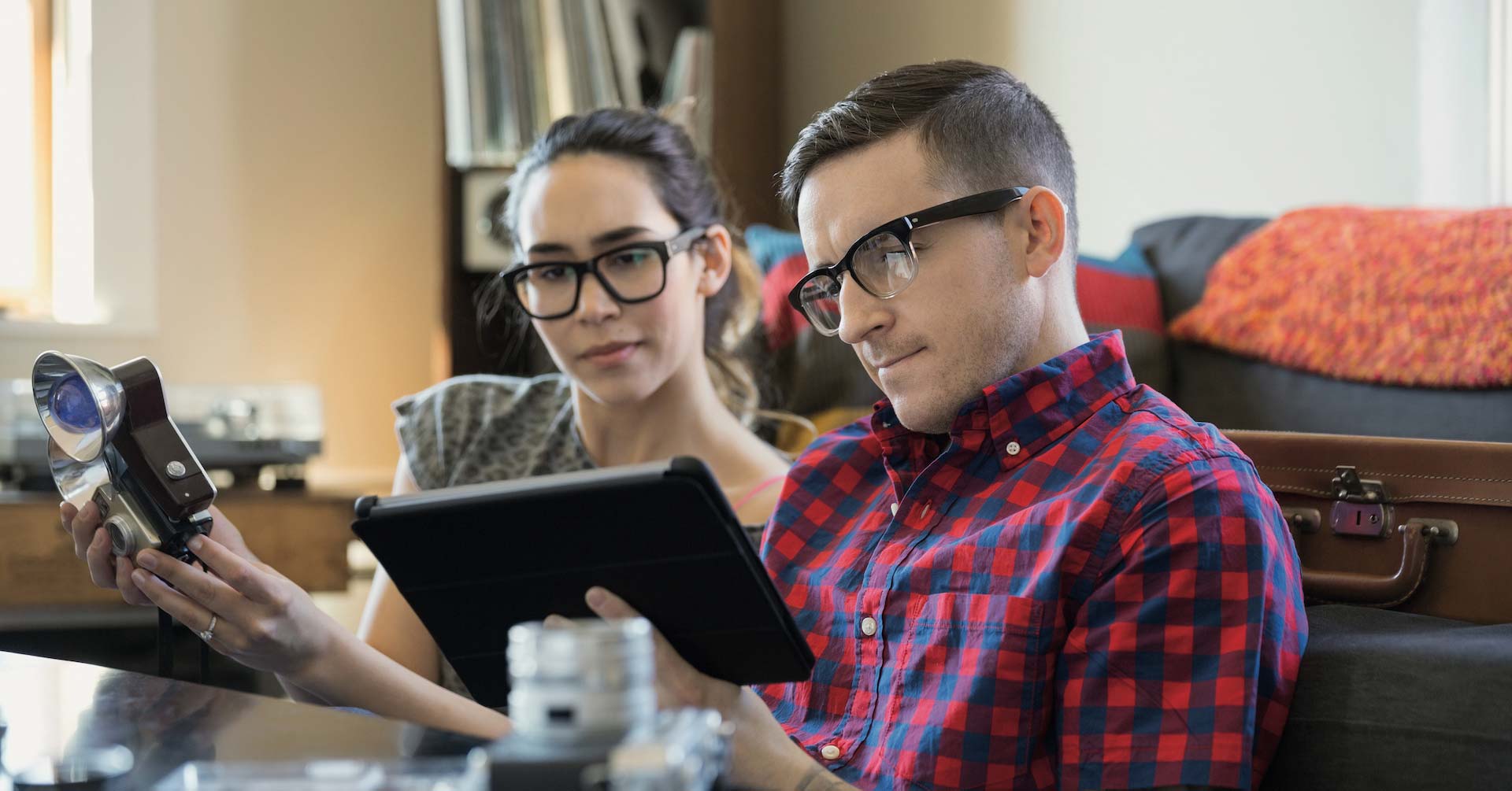 Overview
When you save into the Tesco Retirement Savings Plan, your money and the matching contributions made by Tesco are invested to help them grow over the long-term. This money is invested in things like companies, government bonds and property, throughout different parts of the world.
Tesco and the Tesco Retirement Savings Plan Trustee, with support from experts, regularly review these investments and how they perform.
Following a recent review, we're making some changes to the investments we use in our automatic investment option, where most members have their money. This means the changes will apply to the savings you have now, and any that you build up in the future. We're also making changes to the investments that you can choose for yourself (our self-select funds).
These changes will be put in place from May 2022. If you're happy with them you don't need to do anything, but if you want to change your investments you can do that here.
Our approach
When we consider where to invest your savings in the Plan, our top priority is to help your money grow as much as possible, while keeping it safe.
An important part of achieving this is to take care of how your money is invested, as investments in responsible, well-run companies are likely to perform better over the long-term. This helps our planet too.
We wanted to find out what matters most to our colleagues when it comes to investing their money, so we sent out a survey, and over 1,500 colleagues gave us their views. The results told us that most colleagues felt it's important that their money is invested responsibly, and for many this means:
Protecting people's rights
Working towards a better society
Protecting the planet
Last year we confirmed our aim for the Plan's investments to be net-zero by no later than 2050. We also said we'd be making some changes to the way your money is invested. This is explained below.
Why are we making these investment changes?
We've developed a bespoke investment solution that we believe will make a positive difference for our members. The changes are likely to:
Help us manage risk and give you higher investment returns on your savings over the long term, so you'll have more money to live on in the future.
Result in more of the companies we invest in having values that better reflect what Tesco colleagues have told us is important. And, at the same time, help us achieve our aim to be net-zero by no later than 2050.
Are there any costs or charges by making the changes?
We believe the investment options we've selected offer very good value for money and, due to our size, we've been able to negotiate the rates. This means we can make these changes and there'll be no increase to your ongoing management charges.
When changing investments there are one-off costs - known as transaction costs - associated with selling the current investments and buying new ones. Transaction costs are taken from the value of the investments. We'll keep these as low as possible.
Global events and your money
Some financial markets and investments have been impacted by the current conflict in Ukraine and this may have some effect on people's retirement savings, over the short to mid-term.
We've been monitoring this situation closely, including the proposed timing of these investment changes. As a result, and despite this recent event, we believe that these investment changes are still the right thing to do and we plan to go ahead from May 2022. This is because we feel they will help your savings grow in the long term and help keep them safe.
What are the investment changes?
Here is a summary of the changes. If you would like to have more detail about the different investments being used as part of these changes, please email us or call our helpline.
Tesco Equity Fund
This fund is used in our automatic investment option and invests in the shares of companies of different sizes (equity), based in the UK and around the World.
1. Changes to the passive equity selection
This change focuses on the part of the fund that invests in an existing list of companies, also known as an index. This is called passive investment.
Typically, most pension plans simply invest in the broad range of companies on the list.

Instead, we looked at which of these companies we believed would give our members the best investment returns and matched these against what matters most to our colleagues. This gave us a custom-made list that most suited our priorities and reduced our investment in those companies that didn't.
As part of this, we also chose to allocate a bigger proportion of our investments into companies that already have low carbon emissions or have clear plans to reduce their carbon emissions. This means the carbon emissions in this fund will reduce, which is in line with our aim to be net-zero by 2050.
2. Changes to the active equity selection
This change focuses on the part of the fund that uses investment managers, who actively choose the companies they use, and how much they invest in those companies. This is called active investment.
We've chosen investment managers who will specifically select investments based on the positive impact they can have in areas such as the environment, healthcare and education. They'll have a strong focus on the things we know matter most to Tesco colleagues and will proactively choose investments based on their responsible investment credentials. They'll also be able to make changes easily if they need to.
We believe this focused approach will provide better investment returns on your savings, as well as helping us achieve our net-zero goals.
Tesco Diversified Fund
This fund is used in our automatic investment option and uses a wide range of different types of investments (for example bonds, shares in companies, property, and infrastructure) to help reduce risk.
3. Changes to the use of property and infrastructure
This change focuses on the way this fund uses investments in property and infrastructure such as roads, buildings and power supplies.
We'll introduce a different mix of investments in this fund and increase our use of infrastructure. This means that the investments chosen will be more spread out into the areas we think will support our aim, to manage risk and provide higher investment returns on your savings.
At the same time, we'll introduce a new infrastructure fund that specifically focuses on those opportunities that will support our responsible investment and net-zero goals. For example, the fund will not invest in companies with a significant negative impact on the environment or those not that do not support our aim to be net-zero target by 2050.
4. Changes to the use of corporate debt
We'll create an even wider range of investments in this fund, by including more credit-based investments. These are things such as different types of government and business loans, where the fund benefits from the interest paid on the money owed.
We believe by actively introducing and selecting this broader mix of investments, it will lead to better investment returns while managing risk.
It will also mean we'll be able to choose to invest in those companies with clear responsible investment plans and targets, and will reduce our investment in those with poor business practices. This will make it easier to meet our goals and track the overall responsible investment performance of this fund.
5. Changes to the use of alternative investments
We'll be developing the Tesco Diversified Fund further, later in 2022, to broaden our use of alternative investments.
The funds we'll be looking at are those that are made up of companies, properties and investments in infrastructure that are looking for long-term partners. Because long-term partners are harder to find, we can expect these types of investments to provide better returns.
We have the funds available to make these longer-term commitments and so we plan to add some of these longer-term investments to the Tesco Diversified Fund.
A key part of the investment will also be a focus on companies with clear responsible investment targets, which is an important factor when considering these types of investments.
Changes to our Self-select Funds
Some members prefer to make their own investment choices, from our range of self-select funds.
As part of the review, we plan to make the following changes to these funds. If you're in one of the funds that are changing, these changes will happen automatically, and you don't need to do anything.
1. The existing self-select funds listed below will be updated, to reflect the changes we're introducing to the main automatic investment option.
The Tesco Equity Fund
The Tesco Diversified Fund
The Tesco Corporate Bond Fund
2. The current Tesco Ethical Fund will be updated with a new fund that provides members with an option that goes further on some responsible investment issues. For example, completely removing investments in fossil fuel companies.
3. A new 'Global Equity Tracker Fund' will be introduced, to offer a standard equity fund option for those members who would prefer to keep their current equity allocation.
The future
We'll continue to review the Plan's investments to ensure that they remain appropriate.
Our approach, as far as is possible, is to work closely with companies to help us reach our goals, including reaching net-zero by no later than 2050. We can use our scale to engage with companies, some of which may need time to make improvements. Overall, we believe these changes are appropriately balanced and support our priority, to help your savings grow as much as possible while keeping them safe, which we believe is best achieved through investing responsibly. We're also keeping costs low to provide good value for our members. These changes help the planet too.
Don't forget, you can see which companies your retirement savings are invested in, and give your views on issues that come up at those companies, through Tumelo.
Remember, the value of investments can go down as well as up. This is normal and we expect your investments to grow over the long term, but investment growth is not guaranteed.
Nothing in this communication is meant to be advice and neither Tesco nor the Tesco Retirement Savings Plan Trustee is able to provide advice to you in relation to the investment options offered in the Plan. If you would like advice on your investment options, please speak to a financial adviser. This communication is about the Tesco Retirement Savings Plan and does not affect the Tesco PLC Pension Scheme.