The UK housing market faces serious challenges, and we believe it's time for a new approach. Using precision engineering techniques inspired by industries like automotive and construction, we make modular homes that we hope will be at the centre of happy, sustainable communities.
We know we can't do it alone. That's why we're looking for long-term partners who share our vision of a housing market that's fairer for all.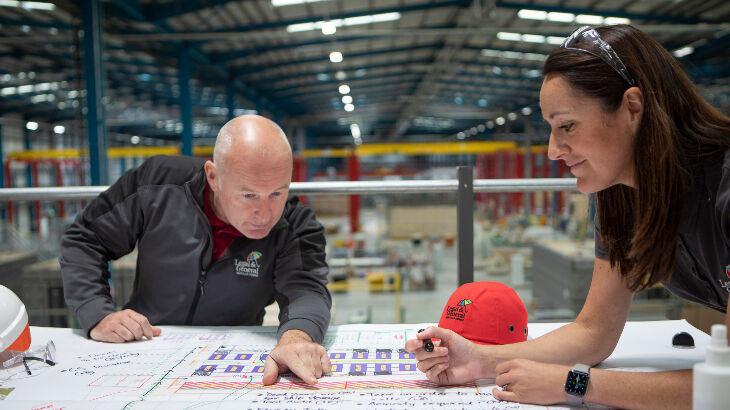 We want to drive genuine and lasting change in Britain's property market, which is why we've assembled a forward-thinking team from diverse backgrounds. Our team brings experience in sectors ranging from housebuilding and land development to aerospace and engineering.
Two-bed house

2-bed house

Our two-bed house offers plenty of light and space, with key features including an open-plan lounge and dining area.

Exceeds NDSS space standards by 2%
Outperforms Part L of Building Regulations by up to 70%
Air source heat pumps boost energy efficiency
EPC A-rated

Three-bed house

3-bed house

With spacious rooms and modern features, our three-bed house is designed with comfortable family living in mind.

Exceeds NDSS space standards by 11%
Outperforms Part L of Building Regulations by up to 66%
Air source heat pumps boost energy efficiency
EPC A-rated

Apartments

Apartments

Our apartments are available in one-bed or two-bed layouts. Modern and spacious, they can be arranged to fit the width of your site and can go up to five storeys in height.

Exceeds NDSS space standards by 9% (one-bed) and 5% (two-bed)
Built-in sprinkler system
EPC A-rated
Balcony options available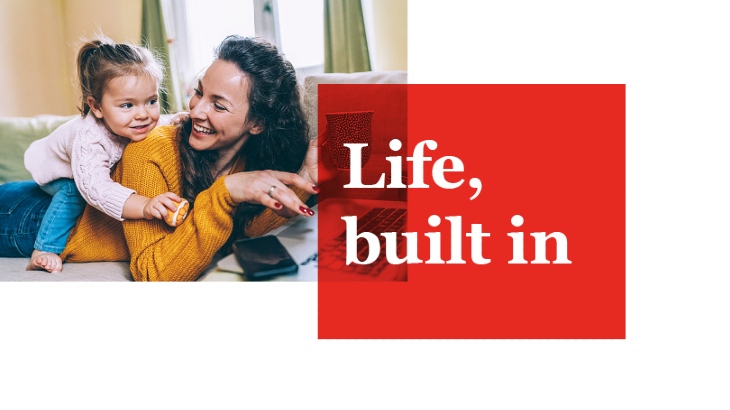 Interested in buying or renting?
Are you a homebuyer, private renter or just interested in discovering our neighbourhoods around the UK? Follow the link below for more information about our properties and developments.
Your partner, your way
We want to work closely with local authorities, councils, housing associations and landowners to find new solutions to the UK's housing crisis. We're looking to build long-term, collaborative relationships with the right partners.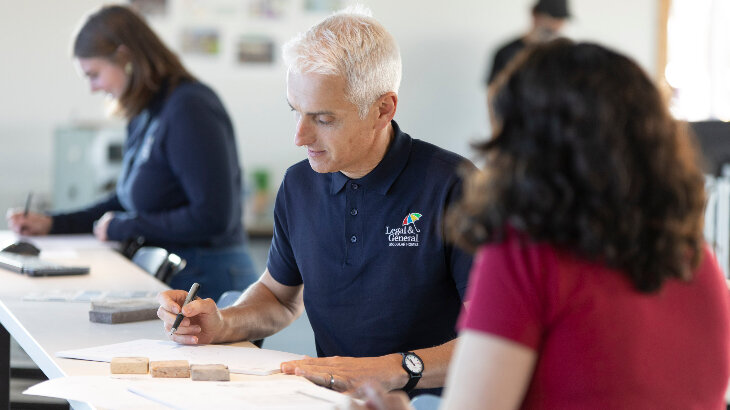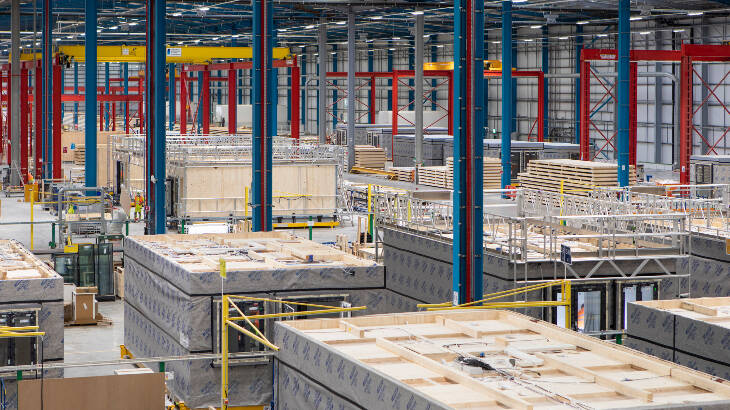 Why choose modular housing?
Modular housing is exactly the sort of modern solution that's needed to tackle a challenge as big as the UK's property crisis. We're using precision methods and a full-delivery approach to make housebuilding more efficient and sustainable.
Interested in a career with us?
Interested in a career with us?
As well as making the housing market fairer for all, we want to make a positive contribution to society and the economy. A key part of this is creating an amazing place to work, where people get the chance to make a real difference to lives and communities across the UK.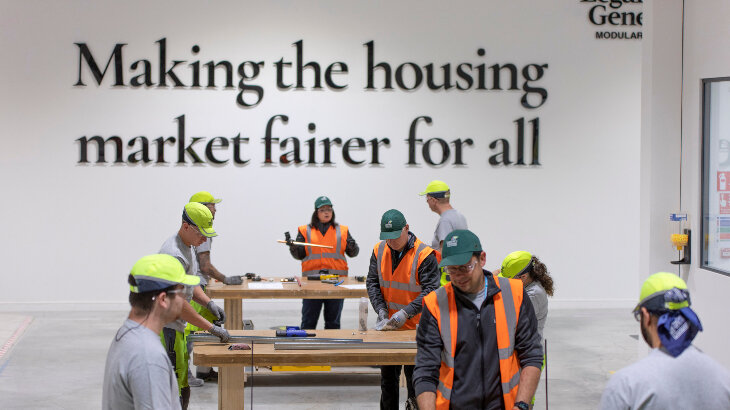 How we're staying COVID-secure
Safety is our top priority. We've implemented a system of working that has allowed us to operate our modular homes factory and construction sites in a COVID-secure fashion. Our teams are committed to delivering the best for our customers, suppliers and the communities we work in, so please don't hesitate to get in touch with us if you have any queries or need any support.
Get in touch
We'd love to answer all your questions around modular homes and modular developments. Our team is here to help.