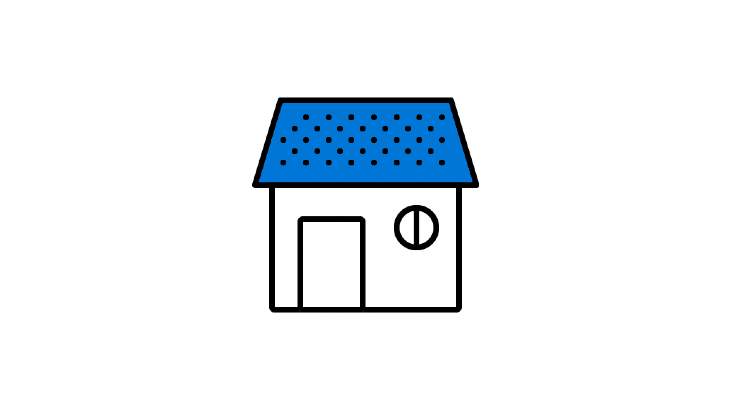 Home type
Two-bedroom, terraced or semi-detached house
Bedrooms
Two spacious double bedrooms

Bathrooms
Large, modern family bathroom and downstairs WC
Our two-bedroom house is designed for comfortable modern living. It exceeds nationally described space standards (NDSS +2%), with a light, open-plan lounge, dining area and full-height patio doors leading to an outdoor space. Energy efficiency performance is assured by the property's EPC A rating and the fact it improves on Part L of UK building regulations by approximately 70%. An air source heat pump serves as the primary source of heating and hot water.
All images are for illustrative use only. Final design and specification may be subject to change depending on the exact requirements of the development.
Like all of our modular homes, our two-bedroom house is designed to exacting safety and quality standards. We use precision engineering and high-quality, sustainable materials during construction to ensure the finished property is robust, durable and eco-friendly.
One of this house's key efficiency features is its air source heat pump, which takes heat from the outside air and transfers it to a hot water storage tank and heating distribution system.
Our properties are standardised to ensure repeatability and efficiency, but some elements, like the facade, can be adapted to suit the local area and your requirements. We use modern methods of construction to build our two-bedroom homes in a way that eliminates waste on-site and enables optimal use of materials.
Working with us from the start of the planning process is the best way to ensure the finished development matches your vision. We want to create long-term, collaborative relationships with the right partners to reach our shared goals.
Our homes
Take a look at our full range of modular homes to learn more about how we're working to modernise the supply of housing in the UK.
Get in touch
We'd love to answer all your questions around modular homes and modular developments. Our team is here to help.