Important customer notice
We're no longer accepting new customer applications for ISAs, Junior ISAs (JISAs) and General Investment Accounts (GIAs). This is because during the second half of 2021, we're proposing to transfer the administration of our personal investing business to Fidelity.
If you're already a customer, you can continue to invest across our range of funds into your existing ISAs, JISAs and GIAs by logging into My Account. But, please be aware that after 30 June 2021 we will need to start limiting some of your services because of the activities we need to complete to enable a safe and smooth transfer of your investment(s) to Fidelity. Find out more
Our Self-Invested Personal Pension (SIPP) is unaffected by the proposed transfer. Customers can continue to invest in, or set up, a SIPP as normal.
Scam warning
We're aware that there has been an increase in the number of fraudulent scams. Find out more about the current scams.
Existing customers
If you are an existing customer, you can continue to manage your investments.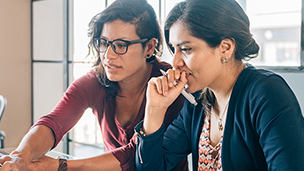 View our funds on the fund centre
Existing customers can continue to track fund performance, prices and view our full range of funds on the fund centre.
MyAccount
Existing customers can continue to manage their investments from within MyAccount
Terms and conditions
Investment Account, ISA and Junior ISA