Our complete retirement service
Wherever you are on your retirement journey, we're keen to support you
Helpful
We're here to give you clear, no nonsense support and just the right mix of solutions for your needs.
Precise
Our expertise makes it easy for you to get more out of your retirement and delivers exactly what you expect.
Reliable
We've helped millions enjoy their retirement, come rain or shine.
Retirement has changed
Gone are the days of a once and done retirement decision. We understand there is a lot to consider and we want to do the right thing to help our customers.
Retirement has changed video
Transcript: Retirement has changed
Saving
into a pension pot
More
income in retirement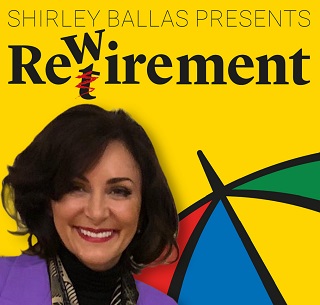 Make the most of your money and your retirement by listening to our Rewirement podcast with Shirley Ballas
Existing Customers
We're here to help you enjoy your retirement. Would you like to:
Need help?
We all have something to learn from the guidance and advice available in this complex marketplace - so make the most of the help on offer. Other providers may have more appropriate products or be able to offer a higher level of retirement income.
Retirement guidance
Pension wise
The Government's impartial retirement guidance will help you avoid the risks and think about what's right for you.
Speak with us
Our colleagues are always happy to help with your questions or to help you apply for a quote.
Get advice
Connect to an independent financial adviser in your area through Unbiased.