What is a Personal Pension?
A Personal Pension is a flexible, tax-efficient way of saving for your long-term future. You can pay money into the pension from 18 until you're 75 and start enjoying your savings from as early as 55 (57 from 2028).
Whether you're self-employed and looking to save for retirement, or just looking for a place to bring your pensions together, our Personal Pension could be right for you.
Please read our Key Features and Terms and Conditions before applying for our Personal Pension.
Please remember the value of your investment will go up and down. It isn't guaranteed, so you may get back less than you put in. Tax rules may change in the future and their tax advantages depend on your individual circumstances. If you're not sure our Personal Pension is right for you, we recommend seeking professional financial advice.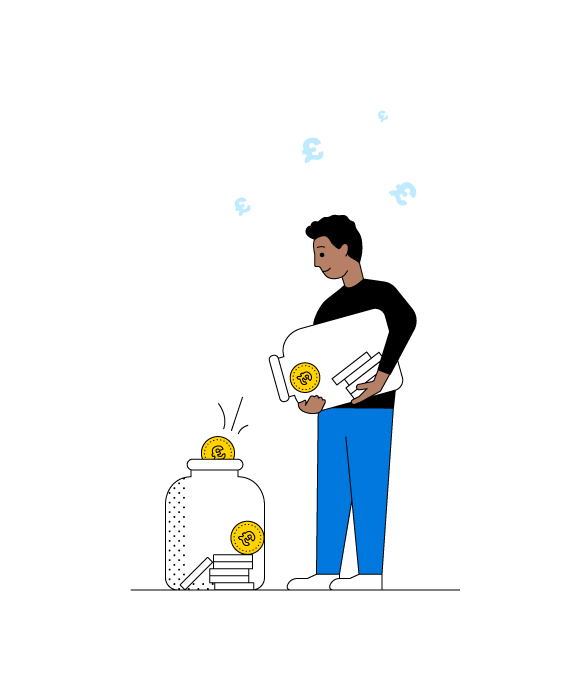 Open with £100 or transfer one or more of your pension pots
5 diversified fund solutions to choose from based on your risk appetite
A team of experts actively managing award winning funds
Receive up to 25% tax relief on contributions you make from the Government which we will claim on your behalf and add to your pension.
Are you looking to consolidate your pensions?
Looking for a low-cost way to bring all your pensions together into one pot?

Your trusted pension partner
We've helped millions of customers with their savings, retirement and life insurance
Actively managed funds
Choose from five diverse multi-index funds, based on your risk appetite

How much does it cost?
Low service charge of 0.25% and a Fund Management Charge of just 0.31%
Ready to open your Personal Pension?
Select your fund and open a Personal Pension with us today. Opening an account takes just minutes.
Common questions about personal pensions
Find out more about private pension savings and our Personal Pension with our frequently asked questions.
Is our Personal Pension right for you?
How much can I save into a personal pension?
Do I have to pay in money regularly?
Can my employer contribute?
Can I transfer other pensions into my Legal & General Personal Pension?
What can I invest in through my Personal Pension?
Can I transfer my Legal & General Personal Pension to another provider?