Lifetime mortgage drawdowns
Could you release more money with your lifetime mortgage?
Our Lifetime Mortgages give you the option to take less than the maximum amount you're eligible for when you take out the initial loan. If you've chosen to take less, you may be able to borrow more as and when you need it. Any additional borrowing will be secured against your home and will be based on the terms available from us at the time you apply.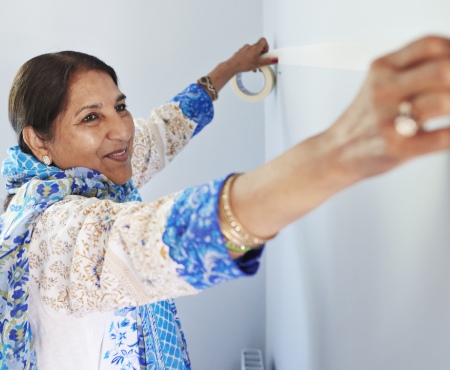 Managing your pension
Keep track of your Legal & General pension seven days a week through our online services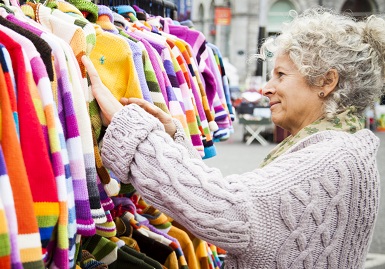 Why do I need it?
Find out why you receive a P60 and why it's important to keep it. There are also details on who to contact for more information.
Homes for Ukraine
Legal & General Home Finance are fully supportive of the Government's Homes for Ukraine scheme. If you're planning to house Ukrainian refugees, we want to support you in doing that.
There are a few things we need you to be aware of.
You will need to continue to live in your property.
You cannot charge rent or set up a tenancy agreement to do this.
It's also important you consider whether by providing this support you are still able to afford your household bills and other financial commitments and it doesn't put you in financial difficulty.
You should also check with your building/contents insurer to see if you need their consent. If you've been approved to participate in the scheme and matched with an individual or family, for now all you need to do is let us know by calling our Customer Service Team on 0333 044 8444.
For more information on the scheme and government guidance visit their site.
Looking for a financial adviser?
Need a financial adviser?
After you've had free guidance you can speak to a financial adviser who specialise in providing help and recommendations for your pension and retirement planning.
You may need to pay for advice, but in return they'll provide you with a personal recommendation to help you make the right retirement choice.
Finding a financial adviser/planner
Bereavement support

Handling the finances when someone has passed away can be daunting, and far from easy. We'll do everything we can to make it as simple as possible.

We're here to guide you through each step:

How to let us know
Which documents you'll need
What happens next
How to contact us if you need any help.

Complaints

Let us know something has gone wrong

We work hard to give you the best possible service but if we've let you down, please tell us. We'll try to make things right as quickly as we can.

Stay ahead of scams

Stay a step ahead of scams

We'll do everything we can to protect your money, but it's very important for you to stay alert to avoid pension and investment scams. Keep your financial information safe and be careful before entering into an investment.

If you aren't sure what to do to stay secure, The Money Advice Service provides information to help you spot scams and protect yourself.

If we need to make a payment to you for any plans you've had or still have with us, we'll get in touch to ask for your bank details. Before you give out your information, you should make sure it's really us by calling us on 03700 500 263
Rewirement with Angellica Bell
Life's milestones often come with big financial decisions – from stepping onto the property ladder to setting your retirement age. In series three of our award-winning podcast Rewirement, host Angellica Bell meets inspiring guests who share their unique stories. She's also joined by financial experts who help solve their money dilemmas.